Hope and Healing for Broken Kids
CPYU One-Day Youth Worker and Parent Training Seminar.
Seminar description:
BROKENNESS, PAIN and TRAUMA run deep and wide in today's youth culture. Working with hurting kids should not be taken lightly.
This one-day CPYU training seminar will equip you to recognize the difficult issues kids face in today's world. Youth Specialists Marv Penner and Rich Van Pelt will help you unpack and respond to these issues with biblically-rooted paths to healing and wholeness.
When:
Saturday, March 10th 8:45am – 5:00pm
Where:
Keystone Church, 6 Pequea Dr, Paradise, PA 17562
Cost:
Individual $55     Group (5 or more) $45 per person
Seminar Presenters:
Dr. Marv Penner heads up All About Youth and the National Center for Excellence in Youth Ministry. In addition to his teaching, speaking, and writing, Marv specializes in adolescent conflict resolution, sexual abuse recovery, eating disorders, self-injury, and marriage and family issues. He is the author of several books, including Help! My Kids are Hurting, and Hope and Healing for Kids Who Cut.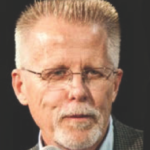 Rich Van Pelt serves as Senior Director of Ministry Relationships and Partner Development at Compassion International. Rich has expertise in dealing with struggling adolescents, crisis intervention, and postvention – helping kids and parents navigate some of life's toughest stuff. Rich is the author of several books including, The Youth Worker's Guide to Helping Kids in Crisis and A Parent's Guide to Helping Kids in Crisis.
General Seminar Schedule:
8:00 – 8:45am – Registration
8:45 – 10:15am – Welcome to a World of Hurt
10:30 – Noon – Responding When the Hurt is Deep
Noon – 1:00pm – Lunch*
1:00 – 2:15pm – Hurts So Good: Understanding and Helping Kids Who Cut
2:30 – 3:30pm – How To Save A Life: Understanding and Helping Suicidal Adolescents
3:35 – 5:00pm –A Biblical Model for Hope and Healing
*Boxed lunch included with registration and provided by Stoltzfus Meats, Intercourse, PA.
Continuing Education Units (CEUs) through Lancaster Bible College will be available.
For more information, call us at 800-807-CPYU.