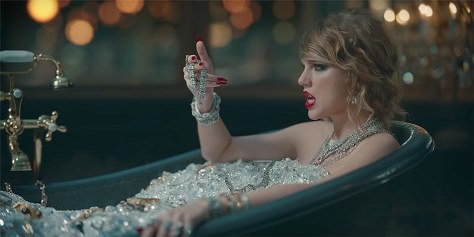 Pre-released on August 24, 2017 as the first single off Swift's upcoming sixth studio album,
Reputation (11/10/17), the song has been labeled as a darkly thematic, lyrical, and visual
departure from the singer's previous pop "good-girl" styling to a more edgy good-girl-gone bad persona. The music video premiered at the end of August on the MTV Video Music Awards and quickly broke the record for most-watched video within 24 hours, with current
views approaching the 500-million mark late-September. The song quickly charted at #1 in
the U.S. and several other countries.