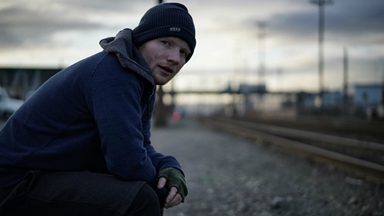 Pre-released as a single digital download on January 6, 2017, this Caribbean-flavored
dance song from Sheeran's album "÷" (Divide), has already topped the charts in 30
countries (including the U.S.), and as of the beginning of July sat at #5 on the Billboard
Hot 100 in its 25th week on the chart. Set in the context of a dark boxing gym and
alternate outdoor industrial landscape, the official video is rapidly approaching 2 billion
views. The video features model/dancer Jennie Pegouskie as Sheeran's love-interest, and
champion Japanese Sumo wrestler, Yama.