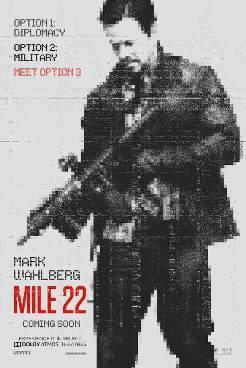 Released August 17, 2018
Three Seconds – Matt Cook, Rowan Joffe, Alex Garland, Andrea di Stefano. Not Yet Rated
Down a Dark Hall – AnnaSophia Robb, Isabelle Fuhrman, Victoria Moroles, Noah Silver, Taylor Russell. PG-13
Mile 22 – Mark Wahlberg, Lauren Cohan, Iko Uwais, Ronda Rousey, John Malkovich. R
Puppet Master: The Littlest Reich – Thomas Lennon, Jenny Pellicer, Nelson Franklin, Charlyne Yi, Michael Pare. Not Yet Rated
Alpha – Kodi Smit-Mcphee, Leonor Varela, Natassia Malthe, Johannes Haukur Johannesson. PG-13
To All The Boys I've Loved Before – Lana Condor, Noah Centineo, Janel Parrish, Israel Broussard, Andrew Bachelor. Not Yet Rated.