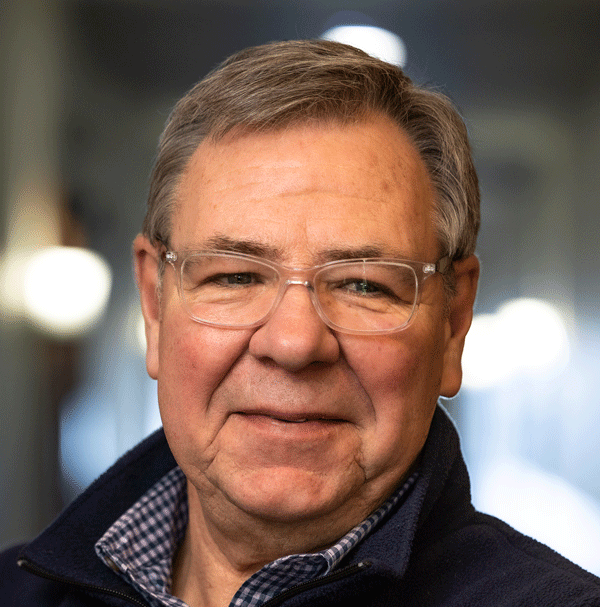 Dr. Walt Mueller is the founder and President of the Center for Parent/Youth Understanding, a non-profit organization serving schools, churches, and community organizations across the U.S, Canada, and worldwide in their efforts to strengthen families. Walt has been working with young people and families for over 35 years. He is a recognized authority on youth culture and family issues, and has appeared on numerous media outlets internationally to discuss teenagers and their world.
A regular seminar and conference speaker, he communicates effectively with adults and teenagers alike. He has written extensively on youth culture and family issues and is the author of the following books: 99 Thoughts For Parents of Teenagers (Group, 2011); The Space Between: A Parent's Guide to Teenage Development (Zondervan, 2009); Opie Doesn't Live Here Anymore: Where Faith, Family, and Culture Collide (Standard Publishing, August 2007); Youth Culture 101 (Zondervan, June 2007); I Want to Talk With my Teen About Movies, Music & More (Standard Publishing, September 2006); Engaging The Soul of Youth Culture: Bridging Teen Worldviews To Christian Truth (InterVarsity Press, February 2006); and the critically acclaimed Gold Medallion Award winner, Understanding Today's Youth Culture (Tyndale House, 1994). This book was updated and expanded and re-released in January 1999.
He is a regular contributor to a variety of publications (both professional and popular) including Youthworker Journal and GROUP. Walt Mueller's commentary and analysis on youth culture is heard daily on over 800 radio stations across the United States and Canada on CPYU's daily radio program, Youth Culture Today. Walt Mueller earned his B.A. in Sociology from Geneva College (Beaver Falls, PA) and his M.Div. from Gordon-Conwell Theological Seminary (South Hamilton, MA, Summa Cum Laude), and his doctorate in postmodern generations from Gordon-Conwell Theological Seminary.
Walt and his wife Lisa live in Elizabethtown, Pennsylvania, have four children and six grandchildren.
---
Suggested Honorarium
One day morning and afternoon seminar of 3 or 4 sessions – total of 6 hours – $3,750
2 hour seminar – $2,000
Optional Add on: $300 for an additional night stay, and $1,500 for an additional presentation the next day
In addition to the suggested honorariums, there are ADDITIONAL costs involved for travel, travel related costs, hotel accommodations, meals, and shipping of CPYU material.