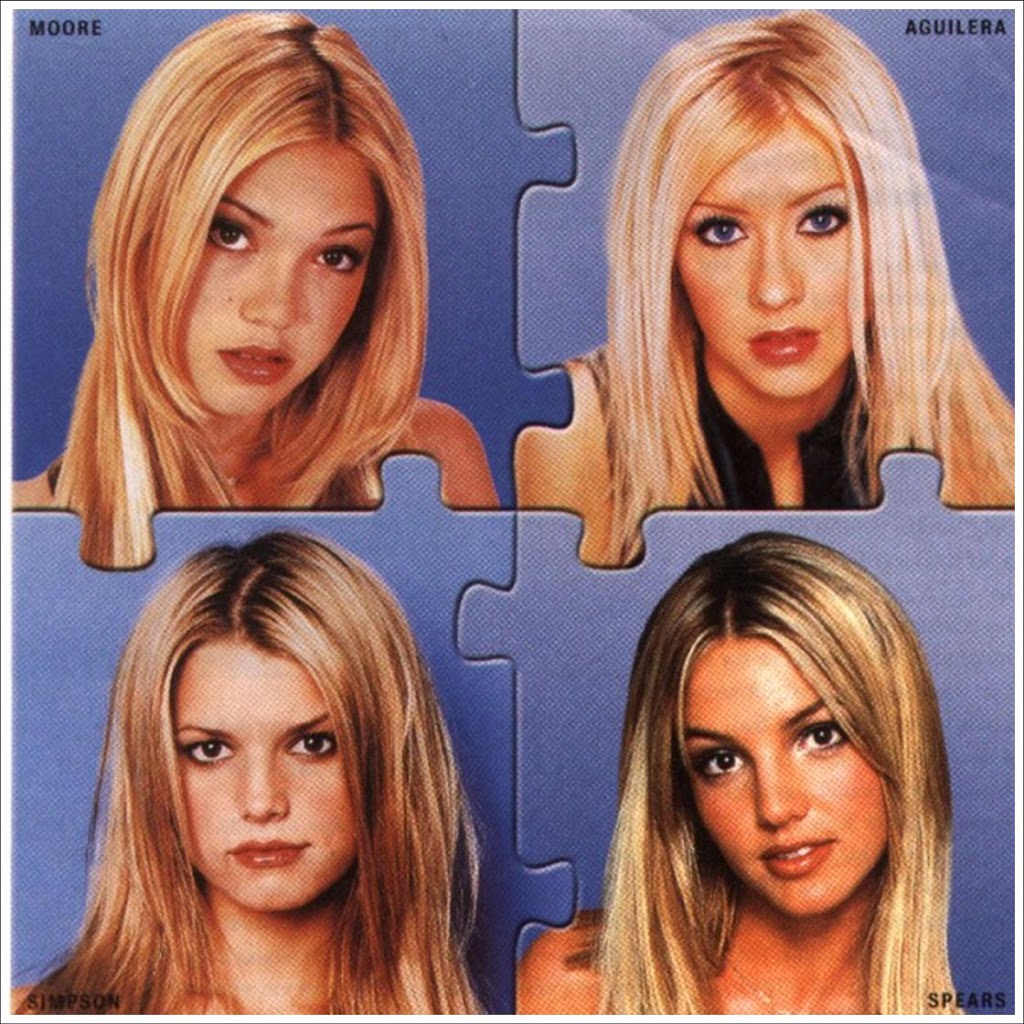 It's happened once more. The fact that it's happened shouldn't be at all surprising. After all, it's not rocket science. It's just the way things are in the music industry. Sadly, a host of parents who thought they were doing the safe thing are learning otherwise. Even sadder, the great majority of people will notice, but not care.
This time it's Miley Cyrus, a 17-year-old (yes. . . not even legally an adult) who has chosen to walk the path to pop music sustainability by going through an almost overnight transformation. It's not an original move. It's a path that's been followed many times before. . . . and, it works. Now, one must wonder what effect Miley's makeover will have on the values, attitudes, and behaviors of a host of elementary-aged kids who watched and adored her and her every move.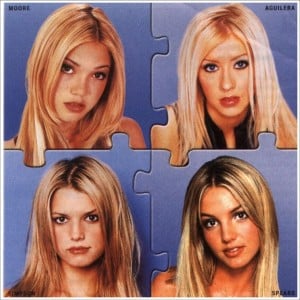 Rewind a few years. Some of you have been around long enough to remember me showing the four-paneled photo from a 1999 edition of Entertainment Weekly that depicted the first-step in the well-researched formula for pop stardom. There it is, over there to the right. You might not recognize the four look-a-likes in the photo. Each of them went through a rather hasty transformation process that left them looking, living, and leading quite a bit different than when that photo was published. A few years after that photo ran in EW, I wrote a piece entitled "How To Make A Pop Star" that explained the time-tested recipe and how it works. The piece included these words:
In an effort to help parents and youth workers understand the Britney Spears phenomenon, I researched Britney's short 16-year-old story, deconstructed the lyrical themes of her debut album, and looked to discover the reason for her almost overnight success. Little did I know how successful and enduring she would be, but a young and relatively innocent Britney Spears was giving hints to the secret of pop idol longevity when she verbalized her determination to follow in the footsteps of her idol, Madonna, by constantly reinventing herself so that her popularity would never fade.
What's all this musical history and trivia got to do with teens and their culture today? Fastforward to the Spring of 2005 and you'll find the answer. That's when I was a fly on the wall at a conference for marketers on how to successfully market to children ages two to 12. While there, I sat in on a seminar featuring a woman from Virgin Records who takes credit for creating and masterminding Britney's meteoric rise to fame and fortune. Her seminar was titled "Grabbing Kids' Attention in a Competitive Marketplace: Creating the Next Pop Icon." Finally, I was going to learn the secret formula from someone who had actually enlisted and refined it!
After showing us a video of a young male artist Virgin hoped to launch later that Spring, the seminar presenter showed a clip that documented Britney Spears' evolution as a pop star. She then went on to tell us what the record company did when they first met Britney back in 1998. The first step, she said, was to put her out in the public eye and portray her as the All-American girl. The reason? She'll grab the attention of kids and gain the approval of mothers, those gate-keepers and pocket-book-holders who first need to embrace Spears as wholesome and healthy if there's any hope of selling music, tickets and merchandise to their kids. The kids in her target audience, by the way, were as young as four and five years old.
But that's not enough. Pop stars—to be enduring (we were told)—need to maintain "edge." You see, the marketers understand that kids don't always remain kids. They grow into teenagers and then into adults. Just as their bodies go through change, their tastes change as well. Consequently, if Britney Spears stays the same, she'll wind up being nothing more than "so yesterday." Because kids are in the process of breaking ties from mom and dad, they want their own music and their own stars. If mom approves, then it can't be good. How did this work with Britney? Our seminar leader told us that Spears, by design, was initially a darling of mothers of young girls. It was all part of the master marketing plan to establish and sell the Britney Spears' brand. But as those young girls grew up, they didn't want to be listening to music that soothed mom's ears and worries. So, Britney started the process of going over the edge, reinventing herself like Madonna, over and over again. In the words of our friend from Jive, Britney's success—and the long-term success of any pop star—is that "she's constantly pissed parents off!" That's also why today, Britney and her three clones don't look, sing, or act anything at all like each other or like they did back in that original photo!
(You can read the full text of "How To Make A Pop Star" here.)
Well, the formula's been used again. This time its with Miley Cyrus. Take a look. . .
The formula – and Miley – are worth talking about with your kids. Just remember, it will happen again.