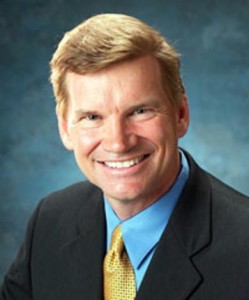 This is a difficult blog to pen. . . difficult because I want to be very careful about what I say and how I say it. That also happens to be the stimulus for my thoughts today. . . the issue of being very careful about what we say and how we say it. That issue was also the catalyst for some heated conversation over the weekend at the National Youthworkers Convention in Nashville. That conversation was widespread, and I'm still sorting out the many questions I was asked by attendees along with my own response. So, here goes. . .
If you weren't there, you missed Ted Haggard and his wife Gayle sharing some of their story with interviewer Tic Long on the main stage Sunday morning. Just to clarify, I was not in the room, but catching bits and pieces on the live feed. I say that because context is important and if I botch anything in my response/reaction regarding the facts of the morning, I will need to be corrected. But I caught enough from the feed and from those who were there and that's what I want to comment on today. In addition, I've watched and listened to Haggard and his wife enough – especially in recent years – to struggle to respect his views, conclusions, and demeanor. . . even though I feel very, very badly about any victimization he suffered at the hands of others when he was young enough to be manipulated. Whenever I watch Haggard, I feel like I watch pride eclipse remorse, narcissism eclipse the beauty of discipline and accountability, and a man who needs to humbly walk with his head held low cheapen grace by holding his head high while sometimes making the mistake of extending the necessary words "I was wrong. . ." to include a series of "buts. . ." followed by excuses and explanations that frame himself as a victim. To be honest, it reminds me of dealing with a middle-schooler who just got caught. I felt that way once again when I heard him speak on Sunday morning. . . which was really driven home by his off-the-cuff and inappropriate racist remark in response to the noisy military flyover.
And so, some of the thoughts that have been spinning through my head since Sunday morning. . .
First, I know that Haggard's racial comment DOES NOT in any way, shape, or form represent Youth Specialties, parent-company YouthWorks, or any of us who ever speak at the National Youthworkers Conventions. Everyone I talked to was stunned and bothered. Still, many are questioning why Haggard was even invited in the first place. YS has always been known to want to stir up the pot from the main stage and start a little discussion. While many of us would have a main stage philosophy that might differ, the pot was stirred and there is a buzz. In the immediate aftermath, the convention planners and up-front folks from YW and YS handled the situation extremely well.
Second, we should respond by hoping that the redeeming moment will come in the discussions that follow Haggard's time on stage. It's especially important for those present Sunday morning who are older and wiser, to process and sort out the Haggard story for those who are young and perhaps more green.
Third, let's use the time to see what we can learn about ourselves and the need for scrutiny. Many would defend Haggard saying that we shouldn't judge him, criticize him, or question him at all. Haggard himself sometimes leaves the impression that he might be in the front of that line. But here's the deal and we all know it – when we make a choice to enter the spotlight, stand in front of a crowd, lead people, teach seminars, write books or blog, we invite scrutiny and we should welcome it. People will interact with us, our stuff, and our stories. None of us are above it. And by all means, part of what we should be using our platform for is to encourage those who listen to us to ask the right questions, evaluate things in light of the Scriptures, and use Godly discernment. And, when necessary, we should encourage them to speak up in response to things that just aren't the way they're supposed to be.
Fourth, we need filters. In other words, we need to think carefully about what we say before a watching world. And when our filters fail either one time or consistently, we need people to call us out on it. I wonder if Ted Haggard has anyone like that in his life.
Fifth, Haggard's story continues to bring to mind the opening line of Dietrich Bonhoeffer's classic book, The Cost of Discipleship. Bonhoeffer wrote, "Cheap grace is the deadly enemy of our Church. We are fighting today for costly grace."
Sixth, Ted Haggard provides me with a host of living lessons I want to teach my kids. The biggest lesson of all. . . I tell them that not one of us is a better person than Ted Haggard. If we don't have a healthy understanding of human depravity (especially our own!) and the fact that we're all just one bad decision away from the place Ted Haggard found himself in 2006 and beyond, then we're really in trouble. In fact, in the days after Haggard's 2006 exposure, I sat down our CPYU staff and my kids to talk about Gordon MacDonald's wonderful yet sobering article in response to Haggard's sin and the reminder that there's an asassin that lives inside us all. Ted Haggard's story should humble us. Sadly – and I truly wish it wasn't this way – I also feel the need to use Ted Haggard as a "don't be like him" example not only in regards to his secret life before he was found out, but in his response to discipline and accountability in the years since he was found out.
Finally, what happened at The National Youthworkers Convention on Sunday morning has served to remind me of a hot ministry topic I remember hearing discussed years ago. It was at the time when a series of high profile athletes, musicians, and celebrities were coming to faith in Christ and being thrust into the spotlight to speak at all kinds of Christian events. Some of these new evangelical heroes were pushed in front of the mike before they even had a chance to grow enough to have even a limited understanding of the faith or something of substance to say. Some quickly fizzled and denounced their faith either verbally or through their actions, leaving those who put them in front of the mike in the first place with egg on their faces. Perhaps we should also be sure that when a brother or sister falls, the best favor we can do for them and the rest of the body is to surround them with grace, prayer, guidance and accountability, rather than an audience. Healing takes time. And sometimes when we think we are all healed up, we really aren't. . . and we need people to remind us of that. Far too many of us in the church are quick to grace-lessly crucify fallen brothers and sisters. That's not right. But we must also do all we can to grace-fully keep them from crucifying themselves.
And for those who weren't at the convention this year. . . you missed a great time of being encouraged and equipped.