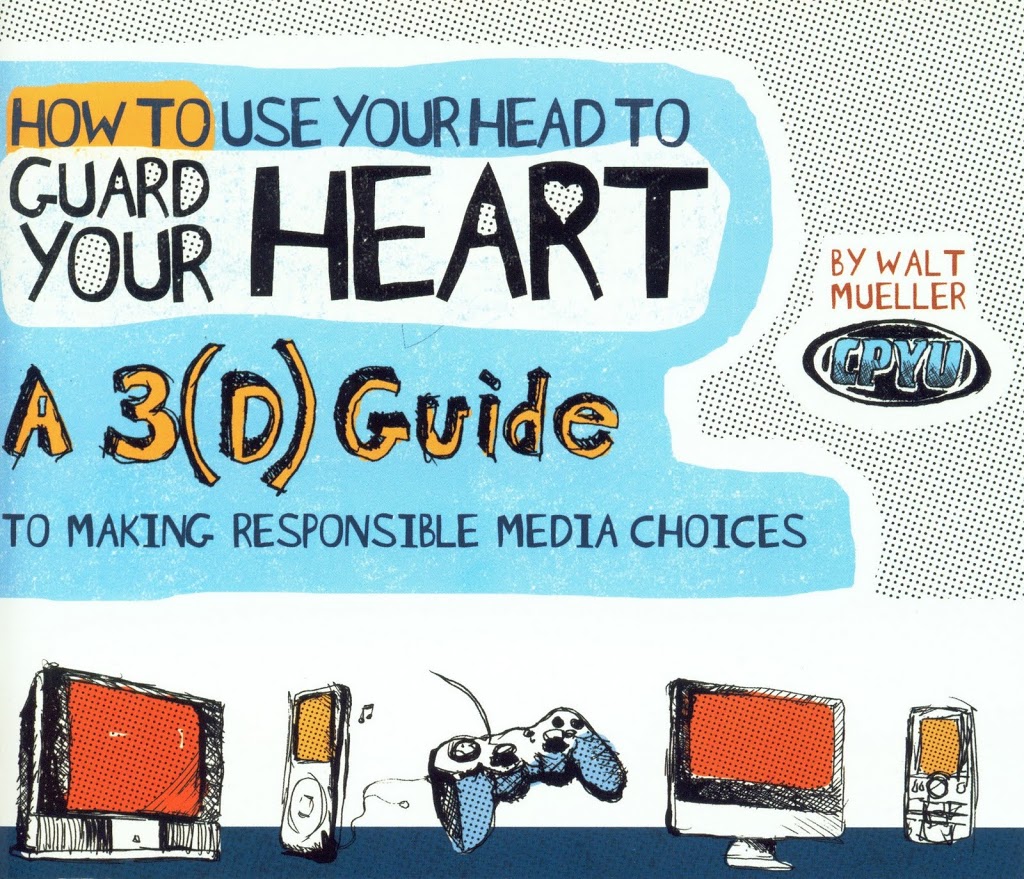 There's been lots of talk and buzz concerning MTV's controversial teen drama, Skins. In perfect world we wouldn't be talking about Skins because it wouldn't exist. In a near-perfect world we would be able to step into our kids' lives and simply tell them to turn it off, or don't turn it on in the first place. . . and they would gladly listen knowing that we had their best interests in mind. But the fact of the matter is that we don't live a perfect world. So what do we do?
That last question is my cue (given by me) to trumpet our need to teach our kids to think critically and Christianly for themselves about their media choices. . . a skill that will serve them well both now and for the rest of their lives.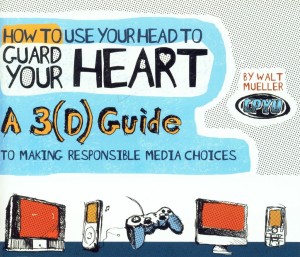 For years we worked hard here at CPYU to develop a paradigm, system, and tool for media discernment. I believe that we landed on something really excellent and helpful when we put together our How To Use Your Head to Guard Your Heart: A 3(D) Guide to Making Responsible Media Choices, our little guide that's now being used by tens of thousands of kids. If you're not familiar with it, you can learn more here. Then last year, our friends at Simply Youth Ministry worked with us to created and release Download, a simple-to-use three-week DVD curriculum that teaches kids how to use the 3(D) guide.
We're committed to using the 3(D) process here at CPYU – Discover, Discern, Decide – and we endeavor to filter music videos, films, and shows through the process on a regular basis. Last week I put together a 3(D)review of the premiere episode of Skins. It's posted on our website and is available as a free download.
I would encourage you to download and take a look at our 3(D) review of Skins. Then, I encourage you to consider doing any or all of the following:
1. Print out the 3(D) review of Skins and get it into the hands of the youth workers, parents, teachers, and pastors you know.
2. If you've got kids who have been watching Skins, get the 3(D) review into their hands and spend some time talking about it.
3. Teach your kids how to do the 3(D) process. We've put the tools together for you to use and we've made them very, very inexpensive and affordable. You can order copies of How to Use Your Head to Guard Your Heart: A 3(D) Guide to Making Responsible Media Choices here, and you can order your own copy of Download here as well.