"Worldview" . . . that's a word I used to have to define when I'd talk about it with youth workers and parents 15 years ago. I was finding that it was a relatively new and unfamiliar concept, term, and matter of discussion in the church at that time. Now, it's something familiar to us all thanks to good discussions about "Worldview." But I wonder if we need to rethink and maybe redefine the meaning we've given to the concept, term, and word.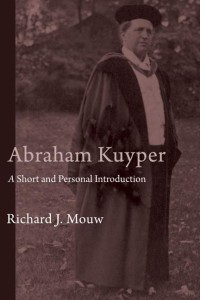 I got to thinking about this over the weekend as I read Richard Mouw's amazing little book about one of my heroes of the faith, Abraham Kuyper. Ever hear of Kuyper? If not, he's someone you need to meet. I first heard about Mouw's book Abraham Kuyper: A Short and Personal Introduction – from Byron Borger, proprieter of the world's greatest book store, Hearts & Minds. (If you'd like to buy the book, it would be great if you would do so from Byron!).
I love Mouw's chapter on Kuyper and "World-Viewing" so much that I thought I'd pass on a little bit here. Mouw reminds readers that Kuyper's understanding and development of the concept of Worldview is all about how we, as Christians, are called to see things in new ways. We need to care about what God cares about, to rejoice in what makes God's heart glad, and to grieve about what saddens him. It's all about discernment. We need to learn how to do that ourselves and then we need to teach our kids how to do the same.
What I find especially helpful in Mouw's chapter on Worldview is how we say we have to "have" a Christian worldview. Mouw says we need to go beyond that understanding. We tend to talk and live like a worldview is something we possess rather than something we engage in and do. It's a subtle yet significant distinction. . . and it's a good one! Mouw says that instead of thinking about "having a worldview" we should be about the business of "engaging in worldviewing." Mouw writes, "It is something we do on a journey. . . . being a Christian worldviewer means allowing the Bible to shed light on the paths we walk."
Our task is clear. . . we are called to walk the path of life under the illumination of God's Word, shining the light of God's Word on every old and new reality we encounter along the way. I'm indebted to Abraham Kuyper for the concept of worldview. I'm indebted to Richard Mouw for a deeper understanding of world-viewing.