We had some great conversations around the table, in the halls, and during the seminars at last weekend's Simply Youth Ministry Convention in Indianapolis! They were stimulating, thought-provoking, and I hope profitable. I know they were for me.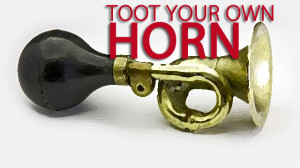 Several of those conversations were spurred by the fact that we live in a consumer-driven and image-oriented culture. Where we spend our time, money, and energy is an indicator – more than our stated convictions – of what we really think is important. I can say that because. . . well. . . I know me. I was involved in a few conversations related to aspirations. Let's face it, our current youth ministry culture has morphed (sadly) into a world with a pecking order. . . primarily because of the stage that fosters celebrity and celebrity followings. In our youth ministry world, we're certainly not immune to the trappings of the world. During a late night option with my friends Duffy, Marv, Rich, and Chap, a roomful of youth workers fired some really really good questions at us. Some of those questions admittedly revealed the ever-present pressure to aspire to the stage, the publishing world, and other places that would allow one to make a name for themselves. While me and my aforementioned friends would all be quick to say that we never ever aspired to the task or position that now marks our ministries, I know we would all admit to that human longing for significance that's motivated by our own insecurities and fear of man. Let's face it. . . it's a battle for any human being.
That said, I thought I'd pass on some middle-of-the-night thoughts that came to me while laying in my hotel bed and pondering the questions last weekend in Indianapolis. My thoughts are a helpful reminder to me as I endeavor to live my life to the glory of God and in reckless submission to His will, as opposed to carefully crafting a life that would elevate and glorify myself. . .
First, make it a top priority to develop your own character. Think solely about God and His character. . . and the character He wants to develop in you. Then, enter into wholehearted pursuit of character.
Second, make it a top priority to develop your message. Go deep in the things of God. Study the Scriptures. Read widely. Be a student of the faith.
Third, don't make it a priority to develop your image and brand. In fact, let your character and your message yield the fruit that God chooses to bring. . . and let it happen in God's time. Don't aspire to anything but a deep character and a deep message. We live in a world where image and brand are job #1. What a sad and sorry world that is. I hate the language of "brand" as it's applied to human beings. You are not a brand. You are a person.
These are good reminders for me. I hope they are helpful to you as well.