Go ahead. Do it. Do a Google image search for the term "Youth Pastor". . . and see what happens.
I ran that search the other night while working on my seminar "Wisdom for a Young Youth Worker" for this week's National Youth Workers Convention in San Diego. I was simply looking for a graphic to use in a slide. But what I discovered served as a powerful reminder of our need for wisdom. You see, scrolling down the page of results offered a small peek into the dark under-belly of both our youth ministry world and our horribly fallen and broken human condition. There were far too many mug shots.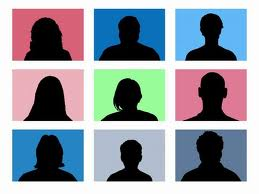 I hate mug shots. They stare at me every morning in our local newspaper. The stories that accompany them are never good. Just last week, I opened our local paper and my eyes settled on a familiar face staring back at me in a mug shot. This time, it was a young man whose life has taken some difficult turns over the years. The latest turn landed him in prison. All I could think about was the years of coaching him in baseball and watching him grow up. I've had that same sinking and heart-broken feeling in my gut on too many occasions where I know someone who's gotten their face in the paper for doing the wrong thing. Locally, it seems that not a week passes without another youth pastor, pastor, counselor, youth worker, or school teacher getting caught in some kind of inappropriate conduct with kids.
Mug shots of people who do what we do should serve as a sobering reminder. While we may self-righteously look down on those who find themselves on the wrong side of the jailhouse lens (usually because of some impropriety or sexual indiscretion), we would be wise to turn our backs on such foolishness and instead pause to take a look at the face in the mirror. There's not one of us who is immune to traveling down that same path. In fact, taking that route is our default setting as people who battle the soul-eating "bacteria" known as "sin." Grappling with that fact is both humbling and wise.
As I pondered the results of my Google search, I rewound almost seven years to the moment I learned about the lid being blown off of Ted Haggard's now infamous dark side. It was the night I had arrived at one of that year's National Youth Workers Conventions. I was sitting in a restaurant with some of the Youth Specialties' staff. The TV on the wall caught our attention as the story was breaking. In a matter of a few days I was back in our office with our staff, encouraging them to heed the warning inherent in Haggard's story rather than point fingers (as tempting as that always is and certainly was). We read and talked about Gordon MacDonald's article reminding us that all of us needs to be aware of the assassin that lives inside. . . waiting to take us down. We talked about accountability, boundaries, and the fact that each of us is just one bad decision away from being "that guy."
This morning I happened to read the New Testament book of Jude. In the last of the short letter's twenty-four verses, Jude puts forth a doxology that I'm guessing is familiar to us all. The first line reminds us not only of our sinful bent, but of our Rescuer and Redeemer: "Now to him who is able to keep you from stumbling and to present you blameless before the presence of his glory with great joy. . . "
God. . . help us to be wise. Help us to both truly know ourselves and to truly rely on you. Keep us from assassinating our selves.