School starts today in our town. Here's some good stuff that popped up in my Facebook news feed the other day. It's from my friend Nate Stratman, the Pastor of Family Ministries at First Pres. in Colorado Springs. It's great advice. Pass it on to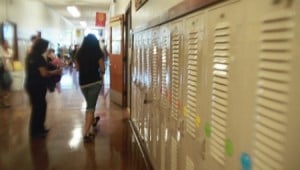 the kids you know who are starting school.
To all my friends starting school, here are a few thoughts:
1. Never be afraid to ask for help. We all need it.
2. You are not defined by your grades. 
3. God gave you a mind, stretch it.
4. God gives passion, search for yours.
5. You may not click with a teacher, but you can respect them.
6. Don't just be a good test taker, be a lifelong learner.
Thanks Nate!