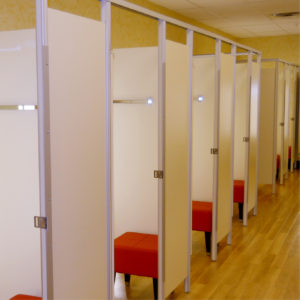 This morning I'm teaching a class on how technology and social media are controlling and shaping us. . . and what we can do to use the good gifts of technology and social media. In effect, how we can take control of it rather than it taking control of us.
One of the most significant ways that social media plays into our lives is, as one person has said, that it becomes a kind of "identity fitting room."
Perhaps one of the greatest battles we and our kids face each and every day of our lives is the battle over where to place and find our identity. And while we dabble endlessly in trying on identity after identity after identity in an effort to emerge from the fitting room and be embraced by affirming/accepting eyes, there is, ultimately, only one place to find that for which we were created.
In this morning's entry in Paul Tripp's wonderful devotional book, New Morning Mercies, I read this little poem that's simply titled, "Identity."
No need to search for
myself.
No need to grasp for
meaning
for my life
or purpose
for what I do.
No need to hope for
inner peace,
that sense of well-being
for which every heart
longs.
No need to hope that
someone or something
will make me
happy
or give me joy.
I no longer need any
of these things because
grace
has connected me to you
and you have named me
your child.