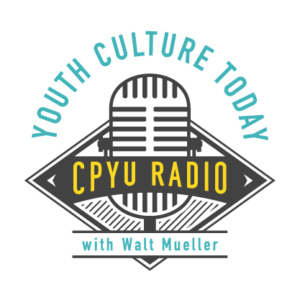 Today's a big day at CPYU! We're re-launching and re-booting our daily 1-minute radio spot, Youth Culture Today, with a re-branded look and a host of new options for daily delivery in ways that make it easier for you to listen in and pass it on to the parents in your youth ministry.
If you aren't already familiar with this timely resource from CPYU, let me tell you a little bit about it. Fourteen years ago we ventured into our CPYU studio here to begin recording a 60 second spot that allows those who care about kids to get a daily dose of updates and encouragement as they help the kids they know and love navigate life in today's world. . . all  in ways that bring honor and glory to God. Today, the show is heard on over 800 radio outlets across North America, and can be accessed online at cpyu.org.
Recently, several listeners have asked if we would take the steps necessary to add delivery options, creating avenues that would allow them to access  Youth Culture Today as a podcast. Our man Chris Wagner has gotten everything up and running. For me, I went to the Google Podcast page, searched for Youth Culture Today, subscribed, and then added the logo onto my homescreen so that I can access each day's show on my smartphone with a simple touch of the logo. You can set it up however you'd like through your preferred podcast app.
Here's the lineup of topics that you will hear on this week's episodes of Youth Culture Today. . . 
"The Internet and Self-Harm" – Monday, October 8
"Kids and Vaping" – Tuesday, October 9
"The Gift of Suffering" – Wednesday, October 10
"Moms And Body Image" – Thursday, October 11
"Rapid Onset Gender Dysphoria" – Friday, October 12
As always, Youth Culture Today will continue to be marked by solid data and a firm foundation rooted deeply in the truths of God's Word. We are committed to telling the truth in ways that are grounded in The Truth.
If you're a parent, go ahead and get it all set up on your smartphone so that you can make it easy to listen in every day.
If you're a youth worker, Youth Culture Today is a resource you can put in the hands of your parents and volunteers on a daily basis. . . and they will love you for it. It's a simple way for you to expand your ministry to volunteers, dads, and moms.
Here's today's show on "The Internet and Self-Harm" . . .