The reality and shock of death visited me for the first time when I was seven-years-old. Our President was gunned down and suddenly died. I remember how my young mind raced to make sense of it all. We were glued to the television. Two days later, the reality of death hit again when the President's alleged shooter was shot and killed on live television. The images, memories, and feelings are etched in my mind more deeply than most anything else during those years of my early childhood. I know that my parents used the occasion to broach subjects with me. . . specifically death. . . as I muddled through the confusion.
I'm sure yesterday's news prompted thoughts of death for young and old alike. We were celebrating a family birthday when my son spotted a breaking alert that Kobe Bryant had been killed in a helicopter crash. Immediately, social media lit up with remembrances. In addition, I saw lots of reminders about the importance of taking the time to slow down in order to tell family and friends that we love them.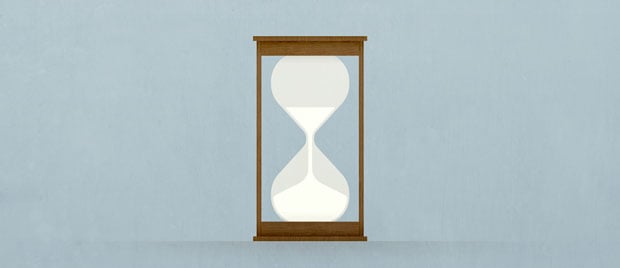 Death does that to us, doesn't it. It's inevitable for us all. But its ugliness, pain, and heartache serve to motivate us to put it out of our minds as we choose instead to ignore it and instead embrace life. But we must face it.
I can't help but think about death as it has hit hard among folks I know over the last month. Cancer took a young mom. A vehicular accident took the like of a twenty-something young lady. Alzheimer's did it's dirty work on a senior. An appointment for a routine eye operation took a turn with heart stoppage, revival, and then death just a day later. A healthy man falls, hits his head, and is gone. Those in our youth ministry world lost a peer who died from the flu at the age of 36. In fact, just a few hours ago we sat here in our office talking with a co-worker and his father about the grief of suddenly and unexpectedly losing a mother and a wife just 11 days ago.
The fact that Kobe Bryant's death along with his daughter and seven others has been filling the news got me to wondering how many other deaths took place yesterday around the world. . . deaths that largely went unnoticed on the global consciousness. If the statistics on average daily deaths are correct, the nine people in that helicopter were among the 160,000 people whose lives ended yesterday. Wow.
I believe that death is something we all need to ponder. The advance of our days and years gets us thinking about it more and more. Believe me, I know. This morning's prayer in Tim Keller's The Songs of Jesus daily devotional  includes these words: "As I age another day. . . " Yep. Another reminder that life on this earth is short.
I also believe that our pondering should not settle on whatever cultural cliches we've come to embrace when talking about life's end. Rather, we should go to the Author of life to see what He says on the matter. We should go to the One who has offered a way out of death through the gift of His son. And not only should we continually preach the Gospel to ourselves as a way to put a trustworthy stake in the ground on the issue of death, but we should preach it to our kids.
Yesterday, I had a short conversation with a set of parents who are navigating the grief of the sudden and heart-breaking death of their twenty-something daughter. "How are you doing?" I asked. Their answer that ministered deeply to me came straight from the heart of the Gospel, as they expressed how they are deeply steeped in the reality of the sovereignty of God. Their pain was present, for sure. But they had perspective.
So today, with thoughts of death prompted by the sudden and surprising death of a young celebrity icon, let's take the opportunity to speak, tweet, and post the truth about life, death, and eternal life to the kids we know and love. Perhaps a helpful start would be with these words of Scripture. . .
"Jesus said to her, 'I am the resurrection and the life. Whoever believes in me, though he die, yet shall he live, and everyone who lives and believes in me shall never die. Do you believe this?'" – John 11:25-26
"For me to live is Christ, and to die is gain." – Philippians 1:21
"For here we have no lasting city, but we seek the city that is to come." – Hebrews 13:14
"So teach us to number our days that we may get a heart of wisdom." – Psalm 90:12
"For I am sure that neither death nor life, nor angels nor rulers, nor things present nor things to come, nor powers, nor height nor depth, nor anything else in all creation, will be able to separate us from the love of God in Christ Jesus our Lord." – Romans 8:38-39
"He will wipe away every tear from their eyes, and death shall be no more, neither shall there be mourning, nor crying, nor pain anymore, for the former things have passed away." – Revelation 21:4
"Precious in the sight of the Lord is the death of his saints." – Psalm 116:15
Thanks be to God for the hope of the Gospel!