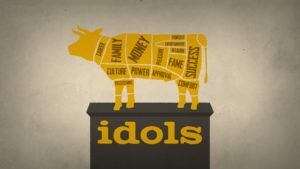 With many of our regular diversions shut down, the temptation will be to spend the next few weeks running to our other diversions. . . specifically, the triple screens (smartphones, tv, computers) and social media. . . thereby only increasing our growing addiction to each. That's not a good thing.
Is it possible that what we miss dearly are things that we hold too dearly? Is this an indicator that we have embraced these things as idols?
What would happen if we would use this great gift of time to seek times of fellowship with the Lord, to read, to study, and to engage face-to-face with others?
Is it possible that the way we choose to use our time over the coming days and weeks would refresh us and lead us into becoming more and more of the people we've been created to be?
I'm thinking about this.