A prayer for those who find this day difficult. . .
Heavenly Father, on this day when our culture focuses on celebrating our fathers, we recognize that for millions upon millions in our world, mention of the word father brings sadness and difficult memories, rather than joy and gladness. This is not an easy celebration-filled day for so many. In fact, it is a dreadful day. Things are not the way they are supposed to be. We pray for those who this day are experiencing deep and lasting hurt, pain, trauma, disappointment, fear, guilt, shame, and anger as a result of past and present wounds.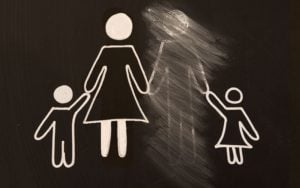 We pray for those who have experienced father-absence as a result of their father's choice to remove themselves as fathers by selfishly pursuing other relationships at the expense of a rich and loving presence with their children. We ask that you would overcome the pain of rejection by an earthly-father with a deep sense of your love, acceptance, and never-ending presence as the ultimate Father. Remove and redeem the false-guilt, self-blame, and ill-will that can eat away at the fatherless like a horrible cancer.
We pray for those who have been abused physically, emotionally, and spiritually by their earthly fathers. Remove the gnawing and crippling fear that they have lived with for so long. Affirm their value and worth in your eyes. We ask that you would shatter the cycles, scars, shame, and false-guilt that haunts like a never-ending wake that follows victimization by the horrifying sin of abuse. We ask that you would shower your abused children with love, mercy, grace, and shalom.
We pray for those whose earthly fathers are physically present, but choosing to live and engage with their children by idolatrous priorities. We ask that you would help those fathers see that physical provision for one's family should not be primary. Expose to those fathers the destruction they cause when they live vicariously through their own children. Help them to see that unrealistic expectations and pressures, when placed on a child, will only breed resentment and regret. Instill in all fathers a primary desire to see their children come to know and faithfully follow Jesus Christ rather than the course of this world.
We pray for those whose earthly fathers are absent not as a result of choice, but by circumstance. Where disease, accidents, natural causes, or violence has resulted in fatherlessness, we pray for your comfort to come in promised measure on hurting children. Minister in the midst of grief that is fresh, and grief that is extended.
We pray that you would give us all a deep empathy for the fatherless. . . an empathy that leads to active involvement in their lives. Give us patience, grace, and understanding as they speak out of their trauma. Never let us overlook, ignore, or minimize experiences that might not be our own. Provide the fatherless, through us, with models and mentors who you use to fill the deep and painful holes left by father-absence.
Lord, you have promised in your Word to be a Father to the fatherless. As a perfect Father, you are a Comforter, a Helper, a Rescuer, and a Redeemer. As you do your healing work in their lives, we pray that the fatherless would come to find their identity in You rather than in the crisis that has been their experience. Lead them into the freedom that comes with being forgiven and choosing to forgive. Fill them with such a deep knowledge and sense of your Fatherly love, that the name father would be redeemed, no longer provoking memories of pain, but resulting in a sense of great and lasting joy. Let them know that in You they are loved and that they are not – as so many have come to believe – unlovable. Amen.