I have no idea what the Lord has in store for us in the coming days. Who could have sat one year ago and known what our lives would be like today? This past Sunday I preached at a church in Philly. We were outside rather than inside. As I looked out, everyone on the hillside was wearing masks. Who could have known?
We are told that anxiety, which was already off-the-charts among young and old alike, is now running off the chart into uncharted waters that are increasingly turbulent.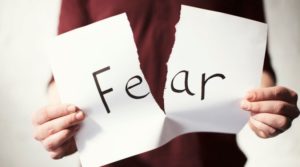 How do we respond? Do we curl up in the corner and get lost in fear? Or do we put our trust and very lives into the hands of the One who made us, sustains us, and promises to deliver us from evil? This morning, I'm thinking about Sally Lloyd-Jones' Jesus Storybook Bible and the entry titled "The Captain Of The Storm." You know the story. . . which was given to us so that we might find our place in that same story. I love this line. . . "They had forgotten that, if Jesus was with them, then they had nothing to be afraid of. No matter how small their boat – or how big the storm."
Is a sense of fearless calm even possible in today's world? Last night I read George Weigel's article in First Things (August/September 2020) on John Paul II and his reflections on Paul's engagement with the Athenians in Acts 17. It caught my eye as my own doctoral work was centered on that passage. In his article, Wiegel tells us that Wojtyla wrote that the God of Paul is the Redeemer, "the One who has overcome everything."
Do we really believe that?
Weigel then tells us about how this truth shaped Wojtyla: "That was the conviction on which Karol Wojtyla staked his life. The dissident Marxist Milovan Djilas once said that John Paul II was the only person he had ever met who was entirely without fear. The root of that fearlessness was John Paul's unshakeable belief in the cruciform, redemptive power of divine love."
As I read about the faith of this man who I know very little about (I'm not Roman Catholic), I was prompted to think about the poetic words of prayer published in the October 2020 edition of First Things. It's a poem for the times. . . all times in fact. . . written by Michael Stalcup: "Covenant Prayer", which is a sonnet Stalcup wrote based on John Wesley's "Covenant Prayer". . .
I am no longer mine but wholly yours,
so wield me as you will: assign my rank
among the great or small; fling wide the doors
to honor or humiliation, thanks
or accusation—take my hand and lead
me through; permit me influence and fame
or have me follow you unseen and freed
from weights I cannot bear—but let your name
be glorified; spare me from suffering
or let it shape me; bless or break my plans;
extend my days or martyr me; I bring
my life into your scarred and sovereign hands.
          Whatever comes, my heart will rest content
          for you are mine—your blood my covenant.