On this, the last day of Pride month, I've been thinking about just how head-spinning all of the changing cultural narratives on meaning, identity, gender, and sexuality have actually been. I've become more and more convinced that being on the right side of God's Word, will, and way will oftentimes mean that you will wind up on "the wrong side of history." Certainly, the New Testament (and Old Testament for that matter) cannot be rightly read without realizing this is the case.
Not coincidentally, I read these words this morning from the 4th century writer Pseudo-Macarius: "If we disobey God the enemies of the soul will take it over. Passions can seduce it. The day will come when we cease to pray or even think of God. The soul can become a desolate place, a ghost town. The grand monuments along its avenues crumble from neglect. Snarling animals prowl the deserted parks. A house with no one living in it deteriorates rapidly. The soul that does not celebrate God becomes a dark, ruined, deserted place" (Homilies).
Pseudo-Macarius continues. . .
"It's sad to think of a road no one travels.
It's sad to see an abandoned house.
It's sad to come upon a farm grown up in weeds.
It's sad to see a derelict ship.
It's sad to find a soul in the stormy sea of life who is not navigated by Christ.
It's sad to discover a soul that is not carefully cultivated by Christ, bringing forth good fruits."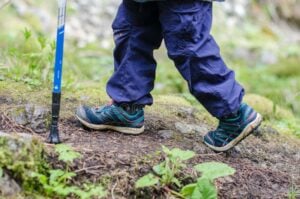 Perhaps you too are grieving over the misdirected paths embraced by those who see themselves on the right side of history. We want the best for people. . . both those leading us onto these dangerous paths and those among us who are following (think children). But we should be thankful for those who are not only ruddered by Christ, but enabling the rest of us to think sensibly about current affairs as well.
A few months ago I finished reading Noelle Mering's insightful book that makes sense of so much of what's going on around us these days, Awake, Not Woke: A Christian Response to the Cult of Progressive Ideology. We followed up by interviewing Noelle on our Youth Culture Matters podcast. Last week, I read this great piece of commentary from Noelle, "Schools New Misgendering Rules Will Create Compliant, Fearful Children Perfect For Totalitarianism."
In the article, Noelle offers a balanced and Biblically-faithful response to a recent policy approved by the Fairfax, VA. County School Board that. . . well. . . I encourage you to read for yourself. . .
The Fairfax County School Board recently approved a policy expanding punishment for students who misgender classmates. Pronouns that accord with reality now constitute "discriminatory harassment" and can result in weekslong suspension or even a referral to law enforcement.
This decision is a harbinger of things to come and precedes an impending Biden administration regulatory proposal expanding the definition of sex discrimination to include sexual orientation and gender identity. Such a change threatens to undo the integrity of girls' sports and the necessary protections for their private spaces (such as locker rooms), leaving them vulnerable to sexual assault. 
Perhaps to soften the policy, the school board included qualifying language that such punishments apply to "malicious" misgendering. This offers little consolation. Anything short of total allegiance to LGBTQ+ dogmas has long been considered hateful regardless of whether one's position is animated by malice or not. Clinging to the possibility of being a hater without malice seems like an untenable and ultimately meaningless distinction. Even if a teacher might sometimes spare the exacting of such punishments, the codifying of radical gender ideology into school policy sets a precedent that could lead to an enormous amount of shaming and psychological harm to children.
Imagine how this works. . . (continue reading here). . .