Subscribe to CPYU's Parent Page
The CPYU Parent Page is a monthly newsletter designed by the Center for Parent/Youth Understanding to help keep parents informed about the latest happenings and trends in the world of youth culture. Churches and youth groups, Christian schools, and other youth organizations can subscribe to this easy-to-use resource and are encouraged to distribute it to the parents of their teens. Individuals may also subscribe.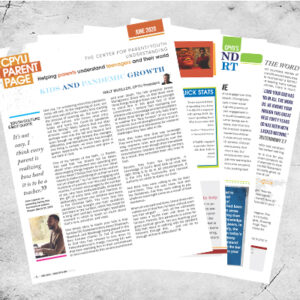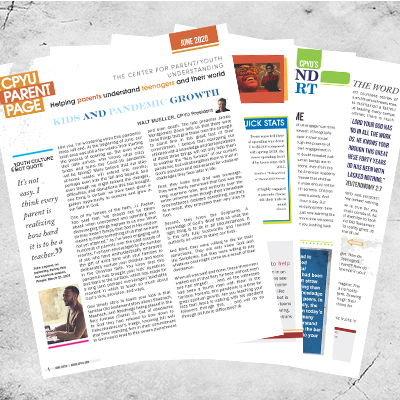 Each 4-page issue will be delivered via e-mail as a downloadable .pdf.