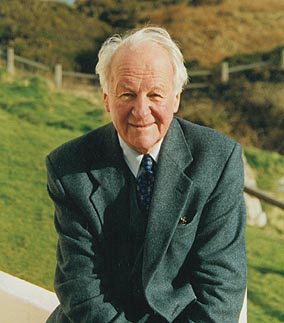 When it comes to faith, none of us is ever too old, too smart, or too good to be mentored. I am increasingly convinced of this fact. But when I look back over the course of my life and the path of faith God has had me walk, I realize that there was a time when I was too young, too stupid, and too bad to consider the need for a mentor(s). In other words, I saw myself as having it so together in my faith and ministry that I thought, what was there, if anything, that anybody older and more seasoned could teach me? I see now that I was embracing a poisonous blend of pride, arrogance, and self-deception.
Sadly, this reality rears its ugly head from time to time in my own life. I've got enough years behind me that a look in the rear-view mirror confirms that I've invited this "ugly head" to pop up from time to time. Equally sad – and certainly not a justification for my own behavior – is the universal tendency of followers of Jesus and people in youth ministry to be doing the same. I've seen it more and more in recent years, particularly as we've been a part of the shift from a world that is less and less modern, and more and more postmodern. Potential mentors are disqualified because their age leads us to assume that they and the modern culture they inhabited are passé. In other words, what – if anything – of value would they have to teach or tell me? This tendency is especially prevalent among those of us in youth ministry who are closer to our first year of ministry than we are to our last. . . . that is, those of us who are young.
This fact has been confirmed by one of the great advantages of keeping a foot in the virtual community inhabited by fellow bloggers and social networking fans. One of things I most look forward to during my frequent visits to youth ministry bloggers and Facebookers is the list of books that are being read and have been read. Because I love to read, I'm always looking to discover new suggestions for that next book to add to my "to read" pile. . . . . which by the way, has gotten so overwhelmingly out-of-control that I now call it my "hope to read" pile. Again, an analysis of what many are reading shows a lack of balance. Most everything is new. . . . stuff which of course is important if we are going to read widely. But absent from many lists are texts from older saints – both living and dead – who are our brothers and sisters in the body of Christ. Could it be that our pride, arrogance, and self-deception has led us to believe that these folks have nothing at all to say to us? I hope not.
These thoughts were sparked this morning as I finished reading John Stott's The Living Church: Convictions of a Lifelong Pastor.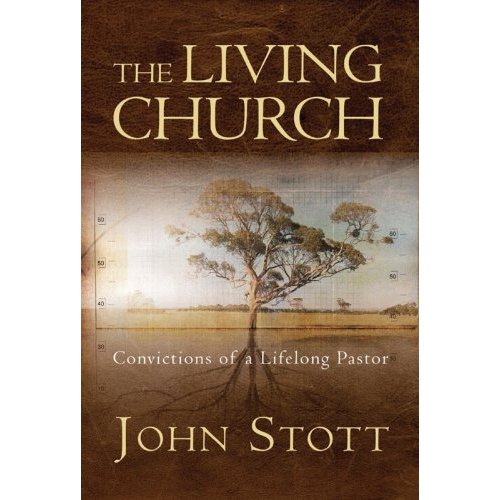 Several years ago – knowing that Stott's health was beginning to decline – I tried to set-up a meeting with Dr. Stott for the purpose of picking his wise and experienced brain. I was hoping to assume the posture of a Timothy on behalf of all Timothy's in youth ministry, hoping to get to ask a series of questions that would get this modern-day "Paul" to pass on some final words of wisdom that would help us as we endeavor to live for the King and His Kingdom in the 21st century. That meeting with the man who has served as one of my greatest mentors through his books never materialized. So I've been happy to recommend his writings to anyone and everyone.
As I closed the pages on Stott's The Living Church, I realized that what I had just read was most-likely what he would have said to me and our youth ministry community if I had been fortunate enough to meet with him face-to-face.
My challenge to you is this: allow John Stott to mentor you. This Godly and brilliant servant of Christ has much to say to those of us who follow Jesus and are calling kids to do the same.
And while we're at it, do you have any mentor or book suggestions for me? I'm always looking.