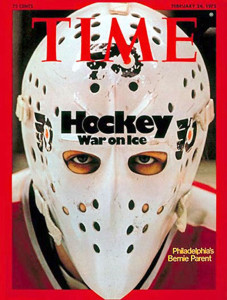 Today is one of those days when multiple threads in the fabric of culture and my life have converged to spark some inner conflict. It's about sportsmanship. . . something I blog on from time-to-time in our sports obsessed culture. . . a culture which, by the way, I'm sorry to say I obligingly dance with on a regular basis when I should be concerned about the integration of my faith into all things playful.
First, there's that refreshing bit of good news in the world of professional golf, a game I rarely if ever play or watch due to the fact that a) I can't afford the cost of replacing lost balls, and b) well, I find it boring to watch. The good news comes in the form of the actions of Brian Davis at last weekend's Verizon Heritage. Davis informed officials that he thought he might have committed a penalty on the first playoff hole. . . . a noble act that's newsworthy because it's so rare these days. Davis's honesty cost him the win and $411,000. It gave kids a great example.
Second, I was thinking about that great example of sportsmanship while watching my son's high school lacrosse game last night. The game took place under the lights at the host school's home field. . . a local Christian high school known for it's commitment to non-violence and peace-making. The game on the field was played out with good sportsmanship from start to finish. But I was curious about the group of students cheering for the home team who hung over the fence yelling and screaming for their guys to do well, but not in the positive way you might think. I know I heard some emotionally charged and angry urgings to "hit him!" and the like. I think I might have even heard a few "kill him's" thrown in! It was interesting to see the disconnect. And, to realize that I'm no different.
Which leads me to number three. . . the sense of excitement that's been building as I look forward to what I'm going to watch on HBO at 10pm two weeks from tonight. One of the most unique teams in sports' history will be profiled in a special documentary that premieres on May 4. It's about a team that I and my Philly-living peers lived for back in the mid-70s. I was a high school senior when the Philadelphia Flyers won the first Philly championship of my young life. A group of us watched game after game after game that season, pulled in not only by the success of the hockey team, but by the rag-tag group of characters whose on-ice antics earned them the well-deserved moniker "The Broad Street Bullies." Not ironically, that's the title of HBO's much-anticipated film. I watched the trailer this morning and I got swept up in the memory of Gene Hart's call as the final seconds ticked down during the Stanley Cup finals. The chills I felt along with the sudden rush of memories are something you can only understand if it was a part of your life. Bernie Parent, Moose Dupont, Bobby Clarke, Dave "The Hammer" Schultz, etc. . . . all their names are inscribed on the Stanley Cup and that almost 40-year-old commemorative glass I have that was once filled with grape jelly. Our obsession ran so deep that, sadly, I think about ice hockey more than patriotism everytime I hear someone sing "God Bless America." That year was followed by another Stanley Cup and a memorable encounter with the Soviet National Team that served as a steam vent for all Americans during the midst of the Cold War. To be honest, I have to admit that I loved the fights. . . which is another way of saying that I celebrated everything that wasn't a part of good sportsmanship. For us as Flyers fans, it wasn't about how you played the game, it was about how you played the game of intimidation in order to win. Flyers fans watched the fight, and every now and then a hockey game broke out.
Two weeks from tonight I'll be watching and enjoying the trip down memory lane. However, I hope I've grown up.