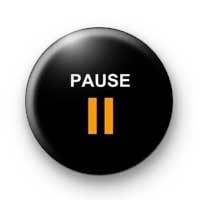 This morning, I read these words in Proverbs 16: 9 – "We can make our plans, but the Lord determines our steps." I've always believed this to be true. Now, I believe it to be true even more. Lisa and I have often reflected back over the course of our life together at how the script we had dreamed and written isn't the script that God has chosen for us to play out in our lives. We thought our script was good. . . the best, in fact. It didn't include any stress, pain, heartache, brokenness. It seemed perfect. To be honest, my script was all about me. But God in His mercy and grace has chosen to write out and implement a drama for my life that's much, much better. I can't help but think about Joseph and his brothers.
In an effort to pass the time while the long process of healing unfolds, I've been working hard to regain my focus and use some of the time to read (along with doing Sudoku for the first time. . . you know, those number grids where I've found the puzzles labeled "easy" to be "diabolical"!). I've been reading Paul Tripp's fantastic new book on marriage, What Did You Expect? This morning I read these words that relate to the unexpected and never-imagined circumstances of my own life since my bicycle accident on July 30: "His grace purposes to expose and free you from your bondage to you. His grace is meant to bring you to the end of yourself so that you will finally begin to place your identity, your meaning and purpose, and your inner sense of well-being in him. . . . To add to this, he designs circumstances for you that you would have never designed for yourself. All this is meant to bring you to the end of yourself, because that is where true righteousness begins. He wants you to give up. He wants you to abandon your dream. . . . He knows there is no life to be found in these things."
So many kind and generous people have been emailing, messaging, and calling to ask how they can pray. I am so grateful for that as prayer is what is sustaining me/us right now. Of course, I would ask you to pray for my healing. Things are moving along slowly, but they are moving along. I'll know more after my first follow-up appointment on Friday with the trauma team at the hospital. But just as important if not more important are the prayers I covet regarding what God purposes to do in my life. As one friend told me last week, "God has hit the 'pause' button on your life. Don't miss what He's trying to teach you." In addition, please pray that I would continue to experience the peace that passes understanding that I've known since the moment my body flew over my bike and hit the ground. It's very hard to explain, but it is there. In fact, within hours it was becoming increasingly clear to me that so much of what was happening was in answer to some pretty specific prayers I've been praying over the last few weeks and months. Once close friend told me that after reading the blogs I had written in the month before the accident, the accident really wasn't that much of a surprise.
As my mind clears and I'm better able to concentrate on journaling, processing, and thinking through all that's happening, I will be blogging and writing about it. For now, I thought I would transcribe some scribblings I've been accumulating on a piece of scrap paper that I grabbed a day or two after getting home from the hospital. These are some of the things I've been noticing and learning while on "pause." They've made me think. Maybe they'll spark some thought for you as well.
-God is sovereign and in control. Even in the midst of our pain and brokenness, He is working out His perfect plan.
-So much of what we spend our time on isn't nearly as important as we think it is. For example, having the time to lay in bed and read tweets has convinced me that we are obsessed with the trivial and mundane. Why do we think others should even care? Why do we waste our time on so much of this stuff? Why do we even care? Maybe we should focus our time on other things.
-I was well taken care of in the hospital and that care continues. Cards, phone calls, emails, skype visits, a family that's been there around the clock. . . most people who are suffering, I've learned, don't have that. I'm sure that's especially true globally. They are forgotten. I'm wondering what I need to do with this new knowledge God has given me. How can the church minister to those who are suffering? Out of sight. . . out of mind. . . but that's not the way it's supposed to be.
-At one point during the day of the accident, I was trying to work through my pain when the suffering Servant who died on my behalf came to mind. I was hurting. . . but I can't even begin to imagine what Jesus suffered for us. That was a humbling moment for me.
-Stuff that seemed important to me 3 weeks ago just isn't that important anymore. That's not to say that that stuff is not important. Granted, I'm focused almost exclusively on the issue and task at hand. . . but I'm hoping and praying that any perspectives on things that need to be altered will be altered.
-I have no idea where this will end. I desire my resolve to be that God would glorify Himself through it all.
Finally, many of you have asked how I'm doing and progressing. Let me give you a brief summary. I'm at home now and living in our family room. We have a hospital bed that allows me to sleep more upright so that I can be comfortable and so that my lungs stay healthy. I have had some moments with my lungs – usually during the late afternoon and evening – when it gets harder to breath. That does concern me when it happens, and I try to focus on the breathing exercises I need to do. I walk up and down the steps once a day to get cleaned up and showered in our room. I am able to walk and I'm doing a couple of laps around the neighborhood every day with my wife and one of the kids, my trusty cane (just to help with the balance), and a wheelchair following behind if there's a need to sit, which hasn't happened yet. I'm eating fine, although I'm eating much less. . . a good thing! Once I'm up and out of bed, I'm up and out for the day. I sit in a wheelchair simply because it's the most comfortable chair for me to sit in right now due to the nature of the fractures and other injuries. I'm sure that will change soon and I'll be able to sit more comfortably in a regular chair. I'm working hard to do as much as I can for myself. But since I can't do everything, Lisa and the kids have been absolute saints and servants. . . never a complaint. . . always there and ready to help. Each day is a little better than the day before. I am grateful to God for how He made our bodies to heal. Truly amazing.