They were both once viewed as squeaky clean. Mothers embraced them as relatively wholesome young role models whose movies, music, TV, etc. were safe alternatives to the glut of over-the-top stuff that sent impressionable young viewers and listeners down some dangerous and immoral paths. While many of us hoped they would grow into adulthood without morphing into role models for what-not-to-be, those hopes have been dashed. Consider what welcomed us all as we awoke to the news this morning.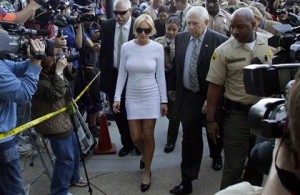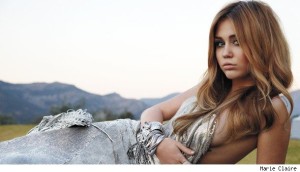 Lindsay Lohan is in court again. This time for being charged with felony shoplifting. Yesterday, she appeared in court dressed in a manner that's left people asking "what is that girl thinking?!?" not only about her continued run-ins with the law, but about her overall lack of common-sense when her future is riding on the line. Newly-turned-18-year-old Miley Cyrus is making news for her appearance in the magazine Marie Claire. She's not only on the cover, but inside she talks about the wrong choices she's made in recent years. Her photo shoot reveals additional insights into the choices she's making now. . . choices that will serve her young followers as standards to reach and meet. In many ways, Cyrus defined childhood and adolescence for an army of fans. Now, she's setting the bar for what it means to be a lady in today's world. Our daughters and sons are watching.
As I watched the news report on Lindsay Lohan this morning, I wondered if and when things are going to finally click and turn around for her. How much longer can she keep jumping willingly off a cliff into the deep canyon of poor choices? Most of all, I felt sad for her. If you get a chance, look at the close-ups of her face as she listens to the judge. As i watched, I was convicted of the need to move beyond condemnation of her behavior, to praying for her. . . . as I would for the other confused kids I know and love who don't live their lives in the media spotlight. It's always easier to pray for them, isn't it?
Yes, we need to respond to what we see and hear from this high-profile pair of young starlets with declarations of right and wrong as we apply what we know of God's will and way for His creatures to the stuff that's happening in our world. But I wonder if our statements of the truth will be flavored with nothing but disapproving condemnation. You see, if our declarations of truth are void of compassion and grace, then there's something terribly wrong with us as well. We need to be praying for these girls. . . and every other young person they represent.