I received a sad but not surprising Facebook message from a former student of mine today. He was simply asking for my thoughts on a blog posted by a female friend. . . . a blog that he found troubling. The blog post was pretty simple and straightforward. . . one picture and one word. The picture was of a professional athlete (male) posing in nothing but his boxers. He was holding a hockey stick in his hand. Underneath, the blogger simply posted the word "yeeeeeeaaaaaahhhhhh." My friend then wondered out loud to me about what might happen if he had done the same thing on his blog with a photo of Megan Fox.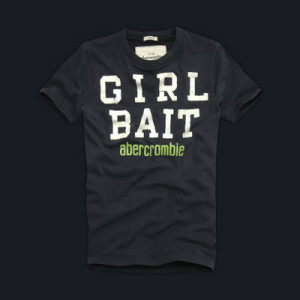 My friend's question reminded me of an eye-opening comment I heard from a ninth-grade girl a few weeks ago as I was talking to her and a group of her peers about advertising and images. This innocent and younger-looking-than-a-freshman openly and straightforwardly admitted to something I've never heard a teenage girl admit to before. She asked, "What's with all the Abercrombie ads and the half-naked guys? Don't they know what those ads do to us girls? Don't they know what they make us think?" In a world where we've been hammered with the message that guys are visual and girls are emotional. . . well. . . maybe the playing field is much more level than most of us ever imagined.
God gave us eyes. God gave us bodies. God gave us emotions. God gave us sex. God gave us sexual desires. God gave us the wonderful and complex mix of nerve endings that inhabit all the body parts that bring sexual pleasure. And God declared all of those things as good. Then, Genesis 3:6. . . and it comes undone. Now, as we anticipate the day when God will redeem and restore those things once and for all, we need to be about the business of experiencing them all redemptively and in ways that reflect their intended use and what they once were. No doubt, it's a battle. And in today's world, it's not just men who are indulging in things that rip apart their lives and the lives of others.
I found these stats this morning:
-13% of Women admit to accessing pornography at work.
-70% of women keep their cyber activities secret.
-17% of all women struggle with pornography addiction.
-Women, far more than men, are likely to act out their behaviors in real life, such as having multiple partners, casual sex, or affairs.
-Women favor chat rooms 2X more than men.
-1 of 3 visitors to all adult web sites are women.
-9.4 million women access adult web sites each month.
This issue is one of the most significant issues of our technologically advancing times. It's fed by a plethora of forces including family breakdown, age-compression, age-aspiration, moral relativism, narcissism, entitlement, materialism, etc. And lest we think the answer is to get the computer out of the house, think again. Like everything else in life, the real problem lies within . . . in the human heart. That heart will always be with us. Consequently, maybe we should be doing anything and everything we can to help our kids and each other understand and guard our hearts.
This isn't a simple problem with simple solutions. Rather, it's a complex problem that's on the rise. And if we don't address it with men, women, boys, and girls. . . well. . . we're surely going to be reaping the ugly and exploitative fruits of sexual anarchy in a very, very short time.