My buddy Rick Lawrence over at "GROUP" Magazine contacted me a couple of months ago and asked for a list of my five favorites. Ok. . . . category? Five favorite what? Rick left the decision up to me. Since my list would be read by people who love and work with kids, I decided to list five of my favorite coming-of-age films. My list can be found in the latest edition of GROUP. If you haven't seen it already, here's my list along with a little explanatory paragraph.
As a youth culture watcher, I've developed a special place in my heart for movies. French film director Jean-Luc Godard once said that "a film is the world in an hour and a half." For those of us who need to keep developing our knowledge of the world of kids, movies offer a great window into that world. So here are my top five "coming of age" films. To qualify for my list, they have to be films that 1) I watch at least once a year, 2) tell the truth, and 3) stir my emotions every time I watch them. There, I said it. These movies make me cry.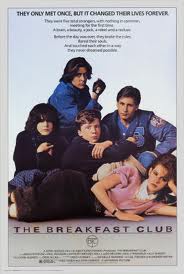 1. The Breakfast Club – It's been over 25 years since this John Hughes classic hit theaters and it still captures the hopes, dreams, angst, ups, downs, and dynamics of adolescence in captivating ways. I've watched it so many times that cuing it up is like walking through the door to visit a group of friends. No other film has done a better job deepening my sensitivity to kids who face difficult issues. Sure, it's a film filled with stereotypes. My favorite scene? When Judd Nelson's John Bender pours his heart out about his family. Wow. I always walk away from this one with a better sense of why I'm called to youth ministry.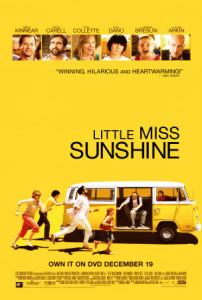 2. Little Miss Sunshine – How can you not like a film starring a little Abigail Breslin?!? This one takes us deep into the brokenness of the human condition, while showing us that even in the midst of our brokenness, there can still be hope. I love the social commentary on our cultural obsession with body image, along with the snarky peek into the creepy world of child beauty pageants. Teenager Dwayne deserves our attention in this one. Pay special attention when Dwayne breaks his vow of silence and spills his heart. We all know kids who feel like this. Very moving!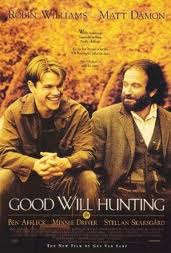 3. Good Will Hunting – Written by Matt Damon and Ben Affleck, this movie is at one level about growing up in Boston's South End. It captures the "Southie" culture with great accuracy (yep, lots of profanity). But it's also about Will Hunting's discovery of his gifts and emotions. This film's a favorite because it helped me begin to understand the horrible legacy left by abuse. Most gut-wrenching scene? When Robin Williams' character Sean Maguire gets Damon's Will Hunting locked in that freedom-giving embrace. Pass the Kleenex, please.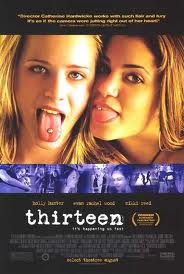 4. Thirteen – This film is especially powerful as it was co-written by Catherine Hardwicke and Nikki Reed. Hardwicke entered into Reed's life as a mentor as the thirteen-year-old Reed struggled to navigate her transition into adolescence. The two wrote the film based on those real-life experiences. It's not pretty. This film takes us into a world none of us ever want to see, but must see. All the pressures, social problems, and family issues of today's teenage world are explored. Be forewarned. . . there is one scene of female nudity in this film. But for those who understand film, it's not nudity of the gratuitous type. This film deepened my compassion for lost and hurting kids.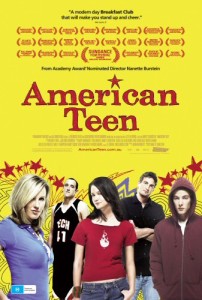 5. American Teen – Filmed in Warsaw, Indiana, this documentary follows several students through their last year of high school. Released in 2008, this modern-day real-life Breakfast Club offers a compelling peek into the social and family interactions of today's teens. Sure, the kids knew the cameras were rolling, but there's enough here to open your eyes to things like family pressure, academic pressure, sexting, the party culture, the role of sports in teen life, and more. Because I tend to root for the underdog, I loved getting to know self-proclaimed nerd Jake Tusing, and the free-spirited Hannah Bailey. This is a film worth watching with parents and your youth ministry team.
That's my list. What coming-of-age films are on your list?