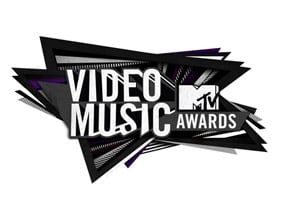 Much to my own surprise, I just couldn't do it this year. Truth is, I just decided not to. For years I've been watching the MTV Music Video Awards. I don't think I've missed one since they started. Every year I'd assume my spot on the couch with pen and legal pad in hand. In recent years, my laptop's been at my side. I've watched carefully, processed, thought about, and written/blogged on this annual event that serves as a cultural barometer. I'm convinced that the VMAs offer a window into where we've come from, where we are, and where we're going as a culture. That hasn't changed.
So, what happened this year? I spent the days leading up to last night's show preparing to watch. Then, halfway through the afternoon the thought of watching became increasingly troubling to me. I sensed strongly that there would be better ways to spend my time. One of the things I've learned over the course of 21-plus years of full-time youth culture watching is that sometimes you just get tired, especially when culture watching includes a lot of trudging through muck. It wears you out. That's where I was at yesterday. I was too tired to be looking for signs of life in the midst of what always turns out to be two-hours of discouraging muck that all-too-often leaves me grieving over the muck-makers and the kids who so willingly ingest the muck. Make sense?
As the VMAs kicked off last night, I climbed into bed with a book. I decided to use the time to focus on the light that penetrates our cultural darkness. The book that seemed most appropriate to me was a new book that's been sitting next to my bed ever since it arrived. Byran Chapell's The Hardest Sermons You'll Ever Have to Preach is a collection of sermons preached by some highly respected contemporary preachers in response to some of life's hardest circumstances in tragic times. I read George Robertson's sermon that he preached at the funeral of a teenager who had committed suicide. I also read Dan Doriani's sermon in response to the tragedy of child abuse. Both sermons threw the reassuring light of God's Word into the midst of the darkness of two social problems that pervade youth culture today. I went to sleep pondering the life-giving realities of God's Word rather than two-hours of mostly-troubling sermonizing by the cultural icons who are nurturing our kids. I'm glad I did.
At some point I'll be watching this year's VMAs. It just couldn't be last night. All of us need to regularly step away to pause, pray, and reflect on that which is timeless and true. For me, one of those times was last night.