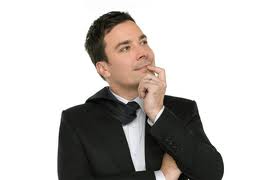 Over the course of the last couple of years I've become increasingly convinced that the worst enemy we face here in the U.S. is an enemy that lies within. In fact, that enemy is ourselves and the allegiances we have to things that are just not very good for us at all. We love those things, we embrace those things, we celebrate those things. . . and those things are eventually going to kill us.
I include in that list many of our obsessions. . . things like certain TV shows, our technological gadgets, and stuff that fills our time. My theory has been that our enemies don't need to resort to conventional weaponry to take us down. All they have to do is wait for the stuff in our "cultural soup" to run their course, and we'll be finished.
This morning, I ran across this quote from Jimmy Fallon in USA Today – "North Korea has officially agreed to suspend its nuclear program. Apparently, they watched one episode of Toddlers & Tiaras and realized we're destroying our own society."
Funny. . . but so, so true that it's also incredibly sad.