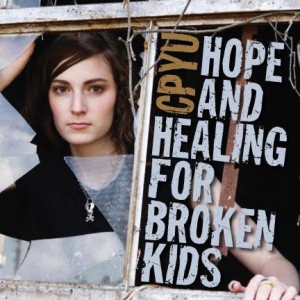 There were three harrowing phone calls the other day that began with someone in ministry saying, "I've got a kid. . . " In each case, what followed were descriptions of horrifying brokenness and hurt.
Call #1- "I've got a kid who was found by one of my volunteer leaders walking on the side of the road. . . soaking wet, freezing, and carrying belongings in a bag. What do we do?" This providential encounter with a 14-year-old runaway who had just been arrested for the fourth time for shoplifting brought a youth worker into the kid's life for the first time. Now, as he lay broken and confused in a hospital after falling into a freezing river and nearly dying, the youth worker was at a loss for what to do next.
Call #2 – "I've got a kid in my church who is 16-years-old, very bright, a professing follower of Jesus. . . and she's cutting herself severely. What do we do?" Here's a kid from a Christian home. Her father is a leader in the church. She's questioning her life and her faith. She wears her hurt on her arms. What do we do next?
Call #3 – "I've got a kid in our church who is questioning her sexual identity. She's dabbling with homosexuality. Her parents are at a loss. We haven't faced this in our youth ministry before. We're at a loss. What should we do?"
As the years have passed in my own life, I've realized just how deep and wide brokenness and hurt run through our culture. I've also realized just how badly hope and healing are needed. Those who consciously or unconsciously buy into a human-centered understanding of life (yes, even Christians do this), tell us that we need to be more positive, to think more positive, and to not let this stuff get us down. But when you read the Scriptures. . . really read the Scriptures. . . the unavoidable reality is that life and everything in it is deeply flawed and horribly broken. That's the way it is from Genesis 3:6. And when that understanding is diminished, our need for Jesus is diminished as well. That's why recognizing and being realistic about brokenness is really all about being truthful.
One of my favorite passages of Scripture comes from the book of the Bible that confuses me the most – Revelation. While I can't for the life of me figure out the symbolism and details (consequently, I don't spend any time trying to figure them out), what is clear and unmistakable is what Revelation is really all about. That favorite passage of mine captures it. . . Revelation 21:3-5 – "And I heard a loud voice from the throne saying, 'Now the dwelling of God is with men, and he will live with them. They will be his people, and God himself will be with them and be their God. He will wipe every tear from their eyes. There will be no more death or mourning or crying or pain, for the old order of things has passed away.' He who sits on the throne said, 'I am making everything new!' Then he said, 'Write this down, for these words are trustworthy and true.'"
I look forward to that day. Whether they know it or, every human being is longing for that same thing. Until then, we need to endeavor to serve the King by doing all we can to bring chunk after chunk of that Kingdom and its hope into every life and nook and cranny of life that our lives are privileged to touch.
We're committed to that here at CPYU. For those of you who live in the Northeast, we're thrilled to invite you – parents, youth workers, pastors, counselors, etc. – to a one-day training event, Hope and Healing for Broken Kids, with Marv Penner and Rich Van Pelt. The date is Saturday, April 21st. The place is the metro New York City area. . . New Providence, NJ to be exact. We'd love to have you there. You can learn more here. And for those of you who might like to host this event in your community, just give us a call here at CPYU (800-807-CPYU).