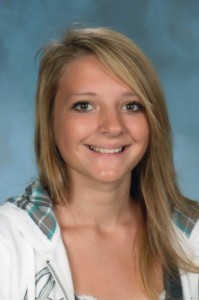 Rachel Ehmke
Every now and then there comes a day when it all gets piled on and you can't help but think about the common threads that tie certain news stories together. Yesterday I heard about the death of a young NFL great, the death of a 13-year-old Minnesota teenager, and the record-breaking price brought by a well-known 1895 painting that captures something of the pain that must have been experienced by the subjects fo the prior two stories.
NFL great Junior Seau took his own life yesterday. And yesterday a friend emailed me a link to an obituary for a 13-year-old seventh grader who hung herself in her home last Sunday. Then, at a New York City art auction yesterday, Edvard Munch's famous painting, "The Scream," sold for $120 million.
A symbol of the emotional pain and agony that is part of human life in a busted and broken world, the painting serves as a reminder that life is not easy. All three of these stories caused me to pause and once again ponder that fine line between embracing life, and embracing a self-inflicted death that somehow becomes more attractive than the reality of a broken life.
The story of 13-year-old Rachel Ehmke is especially gut-wrenching. Just give the news story embedded below a look. Then, read her obituary and the growing list of comments. Rachel was bullied. Sad. Very sad.
I believe Rachel's story is one worth talking about with kids. If you're a youth worker or parent, invite the kids you know and love to read Rachel's obituary, to watch her story, and to read through the comments. Then, talk about pain, brokenness, heartache, bullying, and anything else the kids want to discuss.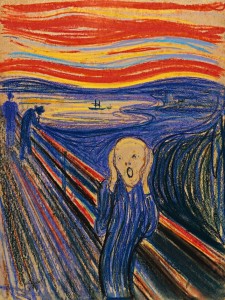 I'm not one for easy responses and cliches when I encounter stuff like this. Life is very, very complex and hurt runs deep. What I do know is that what the screaming man in Munch's painting is screaming for is ultimate redemption. Yes, all creation groans. I also know that the source of that grace and mercy-filled redemption is Jesus Christ, the one who said, "Come to me, all who labor and are heavy laden, and I will give you rest" (Matthew 11:28).
Today, we are reminded to pray for that redeeming rest to be realized.