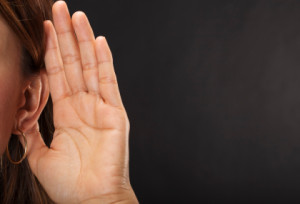 Let me be a bit transparent here. While I'm a bit hesitant to open myself up, I know that my transparency will most likely reveal something that's not only a personal struggle for me, but a personal struggle for anyone who endeavors to go deep in their faith. I know I am not alone in this.
A principle that I've seen unfold in my own life is something that I call "the law of intensified spiritual opposition." Again, this is not something that's unique to any one of us. God's Word is full of examples of this reality in action. Church history proves it to be true as well. And then there's our own personal experience. The "law of intensified spiritual opposition" is pretty simple: the more we desire to grow in likeness and service to our Lord and Savior Jesus Christ, the more intensely the enemy of the glorious Kingdom of God amps up efforts to frustrate, accuse, wear down, and destroy us. If we fail to be aware of this reality – and even if we are aware of it – we can become frustrated, weary in doing well, and down-trodden. It's not a good place to be.
As I've had to deal with this reality in my own life over the last months, I've asked the Lord to walk me through it to a place of deep and life-giving hope. This morning, I once again resonated with Scotty Smith's heart-cries in his wonderful prayer book, Everyday Prayers. The best thing I can do is pass on the prayer in its entirety. May God bless you as you pray and ponder these words. . .
A Prayer About Hearing the Voice of the Holy Spirit
"For you did not receive a spirit that makes you a slave again to fear, but you received the Spirit of sonship. And by him we cry, "Abba, Father." The Spirit himself testifies with our spirit that we are God's children." Romans 8:15-16
Gracious Father, on any given day, there are a number of voices contending for our attention. There are the voices of from the past, sometimes yammering loudly… sometimes just nickel-and-diming our peace away with the refrain "If people really knew who you are. You still don't have a clue, do you? You haven't changed one bit. Why would God ever love someone like you? Didn't I tell you you'd never amount to much?"

Then there are the voices of the present, often hijacked by our defeated enemy, Satan. His incessant scheme is to tempt, seduce, then accuse us—doing everything possible to rob us of our enjoyment of the gospel. Sometimes he shouts, more often he whispers, always he's conniving and always he's condemning.

Then there's the voices from the future, usually fueling our fears with suggestions like, "You're not as sharp as you used to be, are you? You'll probably be forgotten, won't you? You'll eventually end up alone, right? Why do you think God would let someone like you into heaven?"

But then there's the voice of the Holy Spirit…O, how we praise you for that One voice which transcends and trumps every other voice—the gossiper of the gospel… the herald of our healing… the bearer of beauty… the messenger of mercy… the singer of sanity… the cantor of Christ… God the Holy Spirit testifying with our spirits that we are your bought, belonging and beloved children. How we praise you for the ministry of the Holy Spirit.

Abba, Father, by the Spirit of sonship. continue to free us from all of our slavish fears—past, present and future. May the Spirit speak so loudly, every dark voice is muted. May he speak so clearly, every deceiving lie is silenced. May he speak so convincingly, every paralyzing doubt is routed. So very Amen, we pray, in Jesus' tender and triumphant name.