"Music is a map and a mirror." That's been a mantra we've repeated over and over here at CPYU ever since we started doing what we do. As a map, it shapes the values, attitudes, and resulting behaviors of listeners. . . especially impressionable children and teens. As a mirror, it offers us a clear window into what is thought about, valued, and lived in contemporary culture.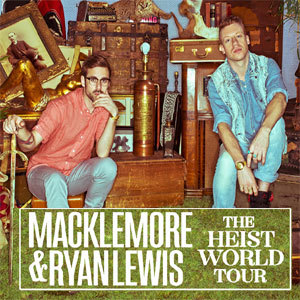 Next Tuesday, rapper Macklemore and his creative partner Ryan Lewis will release their debut album, The Heist. A pre-release single that's gaining some fast and furious traction and attention is "Same Love," a pro-same-sex marriage song that's got a video treatment that traces the birth-to-death life of a gay men. Macklemore, from Washington state, penned and performed the tune in support of the state's Ref 74 and marriage equality. This song both maps and mirrors life in powerful ways.
In the next few days I'll be taking a closer look at the song and video. Before blogging on it, writing a "3D" review, and responding to both the song's message and significance, I want to let the song and its message percolate a bit. This song, I believe, is indicative of a significant moment in popular culture. It demands our careful attention and a carefully crafted response.
Until then, I want to encourage you to listen and watch. I want to encourage you to pray through a proper, God-glorifying and biblical response. The temptation will be to shut it off, scoff, and even curse it. Instead, I think we need to consider the fact that we are at a watershed time in our culture where we need to think through how to best represent our Lord in our response to the issue of homosexuality. I want to do what's right. . . both in embracing what is right and communicating that in the right way.