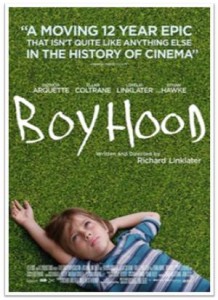 Like most awards shows, the Academy Awards are worth the time of culture watchers. Filmmakers are the philosophers and dispensers of ideas. In addition, their work mirrors the values and attitudes that have taken root and grown in our culture. . . the things that inform and direct our behaviors.
Last night's Academy Awards were no exception. But what I was pondering the most as the show unfolded was Richard Linklater's film, "Boyhood," which was nominated for "Best Picture." For those who have not seen or viewed the film, the almost-three-hour movie which was filmed over the course of twelve years using all the same cast, tracks the growth and development of a boy named Mason from the time he is six until his freshman year of college. When I viewed the film with a cohort of doctoral students last month, I was struck by how well it captures the realities of human growth and development, along with depictions of so many of the unique cultural forces shaping kids today. Young Mason deals with a broken family, peer pressure, issues of sexuality, substance abuse, individuation, identity formation, and worldview development. It is truly eye-opening and thought-provoking in so many ways.
What sets this film apart from others is not only the creative approach taken by Linklater, but the fact that there is no traditional film plot, as least not as we are used to. After watching the film with her Elementary-School Principal roommate, my daughter Bethany (an elementary-school teacher herself), texted me to tell me that the film was "anti-climactic." She also said, "We were waiting for something to happen. At the end, we wondered, what happens next?"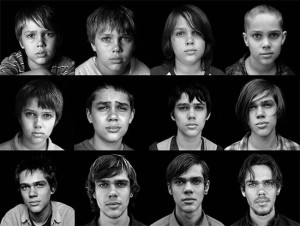 "What happens next" for Mason and his adolescent peers who are trying to navigate their way through life, form an identity, decide on what they will believe and how they will behave, and what it is that they will choose to center their lives upon? That's a great question. And, I think that's the value of "Boyhood." The closing credits roll and we are left wondering. Like an open book, we wonder if the story will get better or worse. We wonder if hope will be found. We wonder if the story will include a redemptive element.
And now, there's a responsibility that's laid on us. In a way, "Boyhood" asks the church if we are willing to step in and offer the life-giving hope of the Gospel. "What happens next" is up to us.
As you watch "Boyhood," ponder these words of resolve from the Psalmist:
Since my youth, God, you have taught me,
    and to this day I declare your marvelous deeds.
Even when I am old and gray,
    do not forsake me, my God,
till I declare your power to the next generation,
    your mighty acts to all who are to come.
(Psalm 71:17&18)