Last week I handed over a copy of Scotty Smith's Everyday Prayers to a young man after having a conversation about facing the difficulties of life, particularly at the level of relationships. . . especially those family relationships where we realize that we are all broken people living with broken people. I keep several copies of Smith's book of prayers on hand and find myself giving them away after conversations like this. I chuckled a bit as the young man said, "I guess it's okay to use written prayers." Absolutely. We do this when we read the Psalms.
For me, Smith's book helps me frame my own groanings and longings in prayerful words that tend to be just what's needed for that day. The entry for today, August 13, is perhaps the most significant prayer I've encountered in Everyday Prayers. It's so important that a few years ago I reproduced and laminated several copies, placing them in all of the Bibles that I use so that I can pray it several times a week.
Today, I pass it on to you, knowing that it addresses a universal expression of our brokenness. . .
For you did not receive a spirit that makes you a slave again to fear, but you received the Spirit of sonship. And by him we cry, "Abba, Father." The Spirit himself testifies with our spirit that we are God's children. (Romans 8:15-16)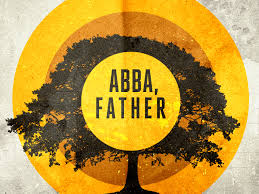 Gracious Father, on any given day, there are a number of voices contending for my thought life. There are the voices of my past, sometimes yammering loudly… sometimes just nickel-and-diming my peace away with the refrain "If people really knew who you… You still don't have a clue, do you? You'll never really amount to much."
     Then there are the voices of my present, often hijacked by the defeated enemy, Satan. His incessant scheme is to tempt me, seduce me, then condemn me—doing anything and everything possible to rob my enjoyment of the gospel. Sometimes he shouts, more often he whispers, always he's conniving and always he's condemning.
     Then there's the voices from the future, usually fueling my fears with suggestions like, "You're not as sharp as you used to be, are you? You'll probably be forgotten, won't you? You'll probably end up all alone, right?"
     But, most present and persistent Father, then there's the voice of the Holy Spirit…O, how I praise you for that One voice which transcends and trumps every other voice—the gossiper of the gospel… the herald of healing… the bearer of beauty… the messenger of mercy… the singer of sanity… the cantor of Christ… God the Holy Spirit testifying with our spirit that we are your bought, belonging and beloved children!
     Abba, Father, may the Spirit of sonship continue to free me from all of my slavish fears—past, present and future, and free me for a life of the glorious freedom of the sons and daughters of the living God. May the Spirit speak so loudly and convincingly, as to drown out all the other voices vying for my attention. Transform me by the renewing of my mind as the Holy Spirit teaches me more and more about the wonders of sonship. So very Amen, I pray, in Jesus' triumphant name.