Yes, I love the comic page in our daily newspaper. Recently, I found myself scanning the comic pages and wondering, "How many of these comics would have made absolutely no sense at all if they had been published ten or fifteen years ago?" The cultural references to new technologies and the places they hold in our lives are splashed all over the comic pages. Perhaps they are more than just funny. Maybe they offer a peek into personal realities that we must notice and address before it's too late.
Over the last couple of weeks, there have been a few comics that got me thinking about our use of social media, our disconnects from each other and life, and scattered attention spans, and our growing sense of self-importance. Maybe this small sampling will get your thinking about yourself. . . or the kids you know and love. And, maybe you can use them to trigger some long-overdue discussions. . .
From "Bizarro" . . .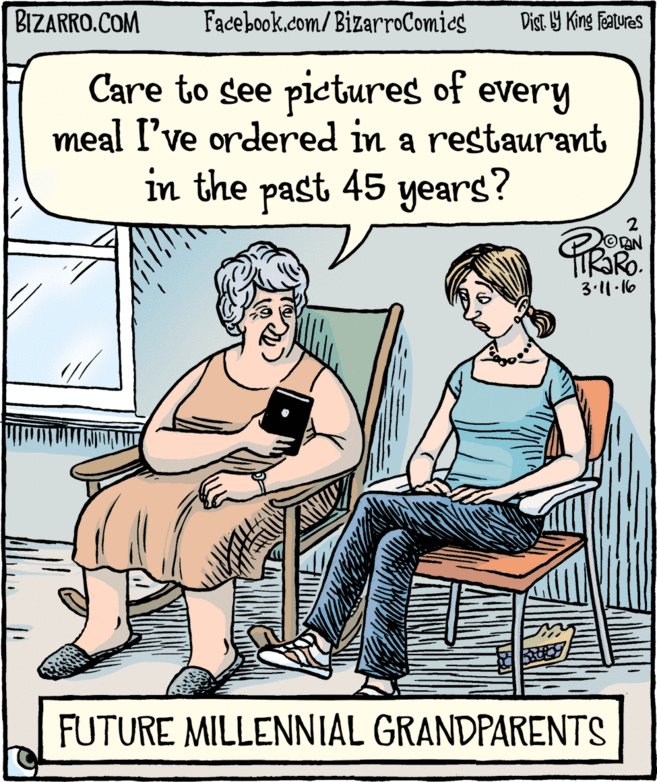 From "Grand Avenue" . . .

And from "Bizarro" . . .