It's been a week since the start of the NFL draft. Are you feeling good about how your favorite team fared in the annual event? As an Eagles' fan, anything is a step up. And this year we drafted a balanced combination of offensive and defensive players. You've got to develop your abilities on both sides of the ball to have a successful team.
Over the course of my life, I've learned that you've got to be balanced in your spiritual life as well. As it is in football, you not only need to know your own playbook, but you've also got to know the tendencies and plans of your opponent. It's not enough to know God's will and way. It's also important to know how Satan endeavors to undermine, shipwreck, and derail us through his various means.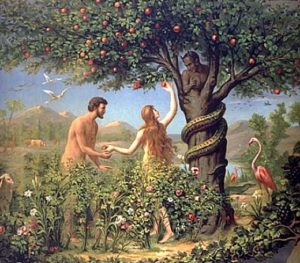 I've mentioned before that in an effort to avoid becoming easy prey for spiritual disaster, I've been slowly reading through a 360-plus year-old book by Puritan writer, Thomas Brooks. The book, Precious  Remedies Against Satan's Devices is fantastic. The more I read, the more I realize just how helpful it is. And, I keep thinking that this is the kind of stuff we need to be teaching our kids. The reality is that the more they grow in their faith (which is what we desire for them), the more they are targeted as threats to the enemy and the kingdom of darkness.
In an effort to pass on some helpful advice from Thomas Brooks, we've devoted all five of this week's 1-minute radio spots to highlight teaching points to hit on with the kids we know and love. Perhaps it would be personally helpful to you as well.
I want to encourage you to take a grand total of five minutes to listen to all five of this week's episodes of "Youth Culture Today." Here they are. . .
Pushing Back on Satan's Strategies #1
Pushing Back on Satan's Strategies #2
Pushing Back on Satan's Strategies #3
Pushing Back on Satan's Strategies #4
Pushing Back on Satan's Strategies #5