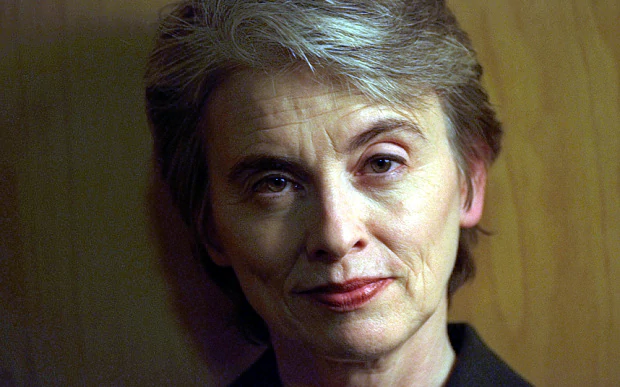 I'm not a reader of The Weekly Standard. But I was directed there this week by my friend Sean McDowell, who had posted a link to an interview with feminist Camille Paglia. Going straight to the source, I read Jonathan V. Last's interview with Paglia. I've been tracking with a wide-spectrum of opinions on transgenderism as I seek to understand and respond to this emerging cultural reality in ways that bring honor and glory to God. And so today, I'm simply passing on this exchange between Last and Paglia. . . (you can read the full article here). . .
JVL: I keep waiting for the showdown between feminism and transgenderism, but it always keeps slipping beneath the horizon. I've been looking at how the La Leche League—which stood at the crossroads of feminism once upon a time—has in the last couple years bowed completely to the transgender project. Their central text is (for now) The Womanly Art of Breastfeeding, but they've officially changed their stance to include men and fathers who breastfeed. The actual wording of their policy is wonderful: "It is now recognized that some men are able to breastfeed." Left unsaid is the corollary that some women are biologically unable to breastfeed. Though this would go against the League's founding principles, one supposes. What does one make of all of this?
CP: Feminists have clashed with transgender activists much more publicly in the United Kingdom than here. For example, two years ago there was an acrimonious organized campaign, including a petition with 3,000 claimed signatures, to cancel a lecture by Germaine Greer at Cardiff University because of her "offensive" views of transgenderism. Greer, a literary scholar who was one of the great pioneers of second-wave feminism, has always denied that men who have undergone sex-reassignment surgery are actually "women." Her Cardiff lecture (on "Women and Power" in the twentieth century) eventually went forward, under heavy security.
And in 2014, Gender Hurts, a book by radical Australian feminist Sheila Jeffreys, created a heated controversy in the United Kingdom. Jeffreys identifies transsexualism with misogyny and describes it as a form of "mutilation." She and her feminist allies encountered prolonged difficulties in securing a London speaking venue because of threats and agitation by transgender activists. Finally, Conway Hall was made available: Jeffrey's forceful, detailed lecture there in July of last year is fully available on YouTube. In it she argues among other things, that the pharmaceutical industry, having lost income when routine estrogen therapy for menopausal women was abandoned because of its health risks, has been promoting the relatively new idea of transgenderism in order to create a permanent class of customers who will need to take prescribed hormones for life.
Although I describe myself as transgender (I was donning flamboyant male costumes from early childhood on), I am highly skeptical about the current transgender wave, which I think has been produced by far more complicated psychological and sociological factors than current gender discourse allows. Furthermore, I condemn the escalating prescription of puberty blockers (whose long-term effects are unknown) for children. I regard this practice as a criminal violation of human rights.
It is certainly ironic how liberals who posture as defenders of science when it comes to global warming (a sentimental myth unsupported by evidence) flee all reference to biology when it comes to gender. Biology has been programmatically excluded from women's studies and gender studies programs for almost 50 years now. Thus very few current gender studies professors and theorists, here and abroad, are intellectually or scientifically prepared to teach their subjects.
The cold biological truth is that sex changes are impossible. Every single cell of the human body remains coded with one's birth gender for life. Intersex ambiguities can occur, but they are developmental anomalies that represent a tiny proportion of all human births.
In a democracy, everyone, no matter how nonconformist or eccentric, should be free from harassment and abuse. But at the same time, no one deserves special rights, protections, or privileges on the basis of their eccentricity. The categories "trans-man" and "trans-woman" are highly accurate and deserving of respect. But like Germaine Greer and Sheila Jeffreys, I reject state-sponsored coercion to call someone a "woman" or a "man" simply on the basis of his or her subjective feeling about it. We may well take the path of good will and defer to courtesy on such occasions, but it is our choice alone.
As for the La Leche League, they are hardly prepared to take up the cudgels in the bruising culture wars. Awash with the milk of human kindness, they are probably stuck in nurturance mode. Naturally, they snap to attention at the sound of squalling babies, no matter what their age. It's up to literature professors and writers to defend the integrity of English, which like all languages changes slowly and organically over time. But with so many humanities departments swallowed up in the poststructuralist tar pit, the glorious medium of English may have to fight the gender commissars on its own.