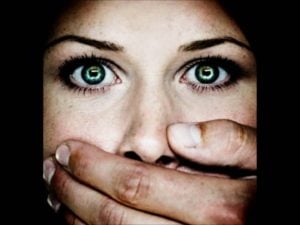 Social media has been lighting up this week with responses to the words and actions of several high profile church leaders regarding the matter of abuse. The #metoo movement has put the issue front and center. The church is now dealing with it more directly as we consider the appropriateness/inappropriateness of our responses over the course of history. It's time to rethink these matters and reboot where we need to reboot.
Dr. Diane Langberg has been especially outspoken and helpful over the last few days. I've known Diane for years and value her wisdom, her experience, and her expertise in dealing with so many issues. A highly-respected Christian counselor, Diane Langberg continues to challenge and equip the church to navigate these difficult times and issues to the glory of God.
I noticed today on her Twitter feed that she is conducting a one-day conference on June 23rd in Philly: "The Church as a Refuge", which is designed to equip leaders (youth workers, this includes you!) to more fully protect and serve those under their care. Almost two years ago, Diane Langberg joined us on our Youth Culture Matters Podcast to talk about suffering, trauma, and abuse. It was a rich episode.
As you shape your reaction to recent statements made regarding matters of abuse, consider these wise words from Dr. Diane Langberg that she has  posted this week. . .
The church is suffering greatly – by her own hands. Self-injury, whether by individuals or institutions, invariably involves faulty thinking that is born out of self-deception.
Women who have been physically abused one time become easy prey to being managed by verbal and emotional abuse alone because the line has already been crossed and they know it could easily be crossed again.
Sadly, many Christian women have been beaten, kicked, bruised, and returned home in the name of submission.
When did we start thinking that tolerating grievous sin in the home was godly?
Any abuse that a husband perpetrates against his wife is sin, not only against her, but against a holy God.
Any pastor who sends a wife home knowingly to an abusive husband sins against a holy God.
Abuse of any kind in a Christian organization is the king of oxymorons.
Why, when confronted with violence or abuse in a home, have we often placed the burden on the victim to justify her actions, to somehow prove that she did not "make" him do it, rather than on the abuser to confess his sins and demonstrate change?
Do not dismiss the power or destructive capacity of either verbal or emotional abuse.
God speaks out against abuse and He protects the abused. So must His church if she is to be like Him.
When God's people are obedient to Him, they reprove abusers and defend the helpless.
Do not think, "Well, at least he didn't hit her." Yes, he did. He just didn't use his fists.
Let us be clear – no failure in a spouse justifies abuse and violence in a marriage.
We have frequently overemphasized the response of the abused to the exclusion of confronting the behavior of the abuser.