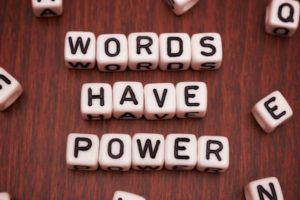 It's too widespread and too important to be ignored. The dialogue over Andy Stanley's remarks in a recent sermon about the need for believers to "unhitch" the Old Testament from the New Testament has been going on for a few days now. I've chosen to be a part of it for the simple reason that I want to get clarification, I'm concerned about the possibility that those who embrace Stanley and his teaching could be led astray if in fact he is preaching heresy, and because I desire to see youth workers and the kids they lead drawn into believing and living the truths of the Scriptures rather than being pushed away from such. I also want to learn a little more about myself.
No, this is not a witch hunt. Nor is it insignificant, petty, and unimportant. This matters. I see it as a opportunity for members of the body of Christ to function as we've been called to function so that together we can move forward in ways that are faithful to the Gospel and which bring glory to God. It's about properly tending to the flock.
For starters, I would encourage you to watch the sermon. Andy Stanley has stated that he would like you to watch the entire series of sermons, and he's also mentioned the need to read his forthcoming book that will address the topic (both of these things mentioned in an interview with Relevant Magazine, which I encourage you to read as well). I have watched the sermon in question. I have not (full disclosure) watched the entire series of sermons. I'm not sure that I will.  But I've been tracking with not only the sermon, it's online response, and the response of some trusted/trained theologians, but with my own thoughts on the issues Stanley's "unhitched" remarks raise regarding theology, Biblical truth, hermeneutics, cultural shifts, and the way we address those cultural shifts through ministry strategies and practices.
As always, my thoughts are in process. So please bear with me knowing that they are not exhaustive nor are they fully developed. I simply want to invite you into my process of processing what's been going on in my mind in the hope that it might serve our youth ministry community in ways that glorify God and are faithful to the Scriptures. . . two things that I don't see as mutually exclusive. So. . . in no special order. . .
First, I do believe that Andy Stanley has made a statement that if it is not heretical, takes definite steps towards slipping into heresy. Wesley Hill has written an important piece in response that you can read here. Put your allegiances to personalities aside here. Read as objectively as possible. Take some time to consider what several well-intentioned and well-informed theologians and biblical scholars  – Wes Hill being one of them – are referring to as the heresy known as "Marcionism." Because Moralistic Therapeutic Deism is now so apt and accurate a descriptor of the counterfeit faith we teach and are drawn to, I would also recommend Rod Dreher's piece on "Moralistic Therapeutic Marcionism." 
Second, there is a huge difference between correcting our own and crucifying our own. We are called to hold each other accountable. This is necessary for the advancement of the Gospel and the purity of the church. Think about it. . . do you realize that many of the New Testament letters are written to address error and set a course for correction? We must all be humbly ready to receive correction where correction is needed. . . and be thankful for that correction. None of us is above correction. And for those of us who spend our time in front of faithful followings. . . well, the need for accountability is even more necessary. In fact, it's essential. Andy Stanley has a large and loyal following. There's a lot at stake here.
Third, I believe that Andy Stanley's criticism of those who are "academic types" (see the Relevant Magazine piece) is unwarranted. If I were Andy Stanley I would be stretching my neck, tilting my head, and humbly asking for silence while I strain to hear what they have to say. These folks are important members of the Body of Christ who we should depend on to steer us, evaluate us, and guide us into conformity to sound doctrine. And public statements spread far and wide demand and deserve public responses spread far and wide.
Fourth, I think we should be pausing and evaluating our strategies for reaching a post-Christian world. Yes, that's the changing world we are living in. And yes, we need to contextualize the message so that it can be heard by our changing world. But I fear that our contextualization is going so far that we jettison the full Gospel. Yes, we want to say things in a way that those things fall on open and accepting ears. But we sometimes forget that the Gospel is offensive. We forget that the Gospel will be seen by many as foolishness. We forget that the Holy Spirit works through our faithful proclamation of the full Gospel. We must also remember that our offensiveness in method and manner can't get in the way of the offensiveness of the Gospel. But there's a big difference between de-offensivizing ourselves and de-offensivizing the Gospel. The former is necessary. The latter is heretical. I fear that many of our new strategies and methodologies are driven by our fear that the Gospel will be rejected. . . so we end up changing the message rather than working to be clear in ways that prevent us and our offensiveness from getting in the way of the message. Is it possible that in our well-intentioned efforts to introduce people to Jesus, we are introducing them to a Jesus who Jesus is not?
Fifth, if those concerned about Stanley's message are, as Stanley says, not hearing what he is really saying, then perhaps Stanley needs to be more clear and nuanced in his presentation. And, if Stanley is. . . as he says in the Relevant Magazine piece. . speaking to his congregation and his congregation will understand what he is saying, then these sermons should not be posted online for consumption by the masses who are not a part of his congregation.
Sixth, this entire discussion points out our need to know theology. Theology matters. And even if we intentionally avoid it because we think it doesn't matter, we still do theology. Tragically, the theology we unconsciously "do" is bad theology. As I've heard some friends say over the course of the last few days, this story offers a strong apologetic for good seminary education.
Finally, any pushback on the criticism of Andy Stanley that appeals to Andy being a nice guy (he is) with a big heart (it is) and a passion to see people come to know Jesus (he does) is not a healthy pushback at all. Nice guys with big hearts and the right passions get it wrong from time to time. We all do. Our allegiance to Christ and the truth of the Gospel must always eclipse our allegiance to personalities, organizations, and movements.
Perhaps the biggest takeaway from all this that I'm working through right now are lessons learned about the man in my mirror. How I study, how I speak, how I enlist and submit to accountability, and how I develop habits that keep me faithful to God and His Word.