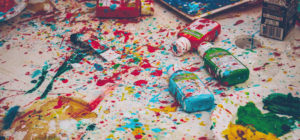 As a three-decade-long culture watcher/listener who can't help but ruminate on what's happening this week on the landscape of social media interactions among those who call themselves "Christian". . . I've been trying to sort it all out. I don't have it all figured out. . . for sure. . . but I know we are called to try. How else can we shift the drift that's taking us further and further away from believing and embracing the life-giving truths of the Gospel which speaks to every square inch and every nook and cranny of our lives???
Here's the clearest sense of where we're at that I could muster up this morning. . . and it's done so with deep concern for the church and our ministries. . .
The combination of a theology best described as "Moralistic Therapeutic Deism" (thank you Christian Smith) combined with years of coddling while nurturing entitlement alongside living in a postmodern landscape where the generationally-segregated church has too often tried to put on a show that it's believed will draw people in by matching the latest Taylor Swift tour theatrics and ethos. . . well. . . here we are.
We must know the times.