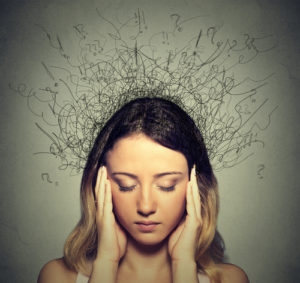 A few years ago I jumped into the world of teen anxiety. I heard the first person stories. I listened to parents, youth workers, and educators lament what was happening with the kids they know and love. I looked at the growing body of research that's out there on the issue. And, I consulted with trustworthy counselors who see the Scriptures as having the solution rather than being something that contributes to the problem. Yes, some folks see the Gospel as a cause rather than a remedy.
Jesus invites us to allow him to carry our burdens. The Apostle Paul tells us to "Be anxious about nothing, but in everything by prayer and supplication, with thanksgiving, let your requests be made known to God; and the peace of God, which surpasses all understanding, will guard your hearts and minds through Christ Jesus." (Philippians 4:6-7).
I want that reality for all the kids we know and love.
One adult friend passed this poem on to me. . . written by a teenage girl as an explanation of her experience with anxiety. . .
It's all just chaos.
People rushing 
People looking 
People reaching 
Pressure building 
Chains are binding 
Thoughts are crushing
A gasp
A grasp
Struggling for air
Struggling for a path 
A path to follow amidst all the intertwined trails
Trails each with a beginning but, never an end
Continuous 
Boundless
Pointless trains of thought 
Trains with no stations 
No stops 
No way off
I need a way off
A clearing in the brush 
A voice in the rush
Right now,
Its all just chaos.
Earlier this year, educator Mary Ellen Flannery wrote about "The Epidemic of Anxiety Among Today's Students." As I talk to educators, they are all saying that mental health issues are off-the-charts among all ages in our schools. Take a few minutes to read the article. More kids than we imagine could have penned that poem.
While we must be helping our kids lean into the promises of God, there are also specific concrete steps we can take to facilitate their movement towards peace. One specific step that must. . . ABSOLUTELY MUST! . . . be taken is to require our kids to shut down, shut off, and sleep in their beds without phones overnight. Our kids need 9 hours and 15 minutes of uninterrupted sleep a night for healthy growth and development. Miss a night and you're cranky. Miss several nights in a row and you're on your way to anxiety, stress, and depression. . . along with other physical health issues and concerns. This is not rocket science. It's plain old common sense.
Youth workers. . . you stand in the gap here. You can and must help parents see the downside of digitally interrupted sleep. You can and must help them steward the health of their children by insisting that the phones are shut down and left in another room.  In order to make this easier for you, we've put together a free downloadable pdf handout: "Teens and Digitally-Interrupted Sleep." Download it and get it into the hands of parents.
Loss of sleep is only one factor in the epidemic of teen anxiety. But remedying the problem is a big step in the direction of leading our kids into a teenage experience in which they flourish and live to the glory of God.
Learn more about kids and technology at our Digital Kids Initiative.