Note: This is the week when Carl Trueman's new book, "Strange New World", is released. It's the shortened version of his previous book, "The Rise and Triumph of the Modern Self." At Carl Trueman's request, the folks at 9Marks asked me to offer a response to this latter book specifically related to youth ministry. That response was included in the most recent 9Marks Journal that dropped last week. . . a journal that is full of valuable articles and reflection on the role that expressive individualism is playing in the culture, the church, and our individual lives. I have been saying for several years now that expressive individualism is the most pressing youth culture trend to understand and reckon with. As with all cultural trends, our first step in addressing them is a heavy dose of self-reflection. Here's the article I wrote for 9Marks. . . 
Perhaps you've seen it on TV or heard it on the radio. An ad begins with a host of happy and energetic young voices talking on top of each other. Then, a narrator asks the question: "What do you want to be?" After several responses from teens regarding their confusing quest to establish their identity, we hear the invitation: "Whoever you want to be, it's yours to make on Instagram!"
Two thoughts jumped into my head. First, Instagram's marketing team has really tapped into our kids' urgent yearning to answer that all-important question: "Who am I?" Of course, it's hard to imagine a more dangerous guide than Instagram. Which leads me to my second thought, one that's short and sweet: "Ugghh!"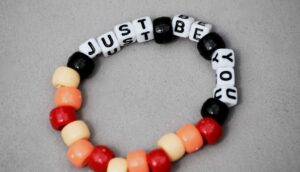 Because we all swim in the so-called cultural soup, it's easy to miss the significance of this 30-second Instagram ad. But if we take the time to reflect on this cultural artifact, it's clear that it's both directive and reflective. As a directive piece, it lays out a map for our vulnerable kids to follow in order to find their way on the identity-formation trail. As a reflectivepiece, it offers us a wide-open look into the basic beliefs we embrace about who we are as humans.
In his book, The Rise and Triumph of the Modern Self: Cultural Amnesia, Expressive Individualism, and the Road to the Sexual Revolution, Carl Trueman lifts readers out of the cultural soup to help us understand the magnitude of the changes taking place. His explanatory journey through the history of ideas that led us to "expressive individualism" is brilliant. Our kids most likely can't consciously name or explain expressive individualism, but they've unconsciously assimilated it into just about every fabric of their lives, most obviously in their progressive views on sexuality and gender.
In this article, I want to ask a few questions: "Have our youth ministries been complicit in expressive individualism's cancerous spread within the body of Christ? If so, how has the rise and triumph of the modern self subtly triumphed over and reshaped both the content of our teaching and our ministry forms and practices?
As I read The Rise and Triumph of the Modern Self, I couldn't help but think about how our ministry efforts should endeavor to form kids into the identity for which they've been created, rather than allowing them to embrace a de-formed identity of their own emotionally-driven creation. Our youth ministries should foster a lifestyle of faithfully following Jesus while denying oneself (Mark 8:34–37) by emphasizing biblical truth through thoughtful ministry practices. Continue reading here. . .