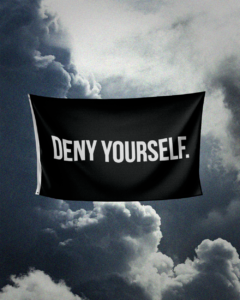 As so many of us continue read, study, ponder, and respond personally and in our ministries to contemporary trends that mis-shape and de-form us and our kids, turning us into idol factories. . . including expressive individualism, living intuitively, bowing to the authentic self, creating and curating personal identity, critical theory, the therapeutic, generationalism, etc. . . . these words from the Gospel of Mark (8:34-38) hit like a ton of bricks. . . "And calling the crowd to him with his disciples, he said to them, 'If anyone would come after me, let him deny himself and take up his cross and follow me. For whoever would save his life will lose it, but whoever loses his life for my sake and the gospel's will save it. For what does it profit a man to gain the whole world and forfeit his soul? For whoever is ashamed of me and of my words in this adulterous and sinful generation, of him will the Son of Man also be ashamed when he comes in the glory of his Father with the holy angels.'"
As always, the enemy will whisper in our ears, "Did God really say. . . ?", causing us to question who and what to believe along with how we are called to live.
Lord, open our ears that we may hear and heed your voice.