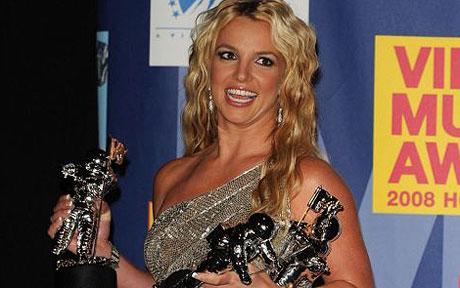 So what did MTV have up its VMA sleeve this year? . . especially after last year's experiment in format change? I watched, as I hope you did too, looking to see what I could see in the map and mirror of the 25th Anniversary version of the VMAs as the show offers a peek into where the map of youth culture is sending our kids telling them the way the world should be, and what the mirror can tell us about what the world is and how to bring the light of God's Word to bear on the reality of where our kids are at.
This year we sent out a reminder to watch along with a list of questions to get you thinking about and processing the show and what we can learn that might further our understanding of kids, touchpoints for communicating the truths of the Gospel, and even thoughts on how to best do ministry to kids. I hope you'll use the comment area of this blog and the discussion spot on our CPYU Facebook page to post your thoughts. We'd love you to share your insights. We're depending on you.
Here are some of my random initial observations and thoughts regarding this year's VMAs. . . in no particular order.
The format change from last years roving Las Vegas party set the show in a more intimate theater setting – a theater set up in Paramount studios – with a smaller live audience than in previous years. The relatively minimalist staging and presentation made it sound and look like a stand-up set. MTV was going for that more intimate feel that they went for last year. The set and the show's general feel seemed to be an attempt at authenticity (valued by the emerging generations), from the smaller venue, to the amount of live – not lip-synched (sans Christina Aguilera) – performances. Even Rihanna's more theatrical opener was sung live, unlike many past VMA performances. Extending several performances out to the sets on the studio's backlots captured the place that music video now holds in pop culture as a form of film that tells stories.
Notoriously absent was the usual pit of screaming "regular people" and fans, as was the balcony or gallery seats loaded with screaming young adolescents who would keep the shrieks of adoration coming regularly throught the broadcast. Instead, a deliberate effort was made by MTV to cater to young viewers with the choice of presenters and performers. . . . including everyone from the cast of High Shool Musical, to Miley Cyrus, to the Jonas Brothers, to Jordin Sparks. With so many media choices facing our kids, MTV knows they've got to get 'em young.
The show kicked off with a little sketch featuring a healthy and happy-looking Britney Spears. She didn't sing or dance (remember last year's fiasco?). She was, however, "there." Was it to be a sign of things to come later in the evening?
The tone of the show was set when host Russell Brand, an English comedian, took the stage and performed a monologue that combined political and sexual humor lambasting George W. Bush, the Republican Party, and the Jonas brothers who are outspoken about their Christian commitment and intent to stay sexually chaste until marriage. All media promotes a worldview, teaching impressionable young viewers the values, attitudes, and behaviors they should adopt, live, and celebrate. Brand's comments set the agenda and the tone for an evening where worldviews would collide.
I was especially struck by how so many of the commercials were visually embedded in textual promos reminding viewers to hang in there and keep watching for what's "coming up in 5 minutes. . . .", quizzes, teasers, etc. Even MTV is battling to hold the attention of a generation that's been so media-blitzed they're having a hard time focusing. I seriously wonder if our ministry attempts to draw them in by providing more entertaining stimulus is a good thing. I don't think it is. We need to teach kids how to "be still" to listen, hear, and know God.
During the entire show I tried to envision what audience the show was designed to primarily cater to. If you look over the list of nominees and performers, it was weighted heavily on the side of the younger, pop/dance music loving audience. This is the music that's heavily marketed to the late elementary and middle school screamers. These kids are very, very impressionable. They buy lots and lots of music, and they more easily buy into the message of that music. MTV really went after the Disney Channel crowd.
Lil' Wayne. . . . I must really be getting old. There's an entire generation of grandmothers out there who were once mothers themselves. When they were mothers themselves they were constantly telling their boys to "pull up your pants" and "stop scratching yourself in public." Oh how I hope they weren't watching!
While all the performers have talent that they've been given by God, we have to use a Biblically faithful sense of discernment to evaluate whether or not those who thank God (and there were lots of them this year!) are living a life that is consistently integrated and glorifying to Him. (What did you think when the Pussycat Dolls thanked God so eagerly and sincerely after getting the VMA for Best Dancing In A Video?) Considering that so many of this year's nominees and performers have found their popularity and success with an increasingly younger and younger music-loving audience, how do the performers' lifestyles, lyrics, videos, and verbal attributions of thanks to God combine to define the shape of Christian faith for our kids? And you wonder where Christian Smith's "Moralistic, therapeutic, deism" comes from. Sure, there are a variety of sources. You got to see a big one on the VMAs. On the other hand, there are bands like Paramore and the Jonas Brothers who seem to be succeeding at integration . . . . so far.
Unlike past VMAs, this show didn't present a one-sided message on sexuality. . . . although it looked like it might from the beginning. Between Russell Brand's mocking commentary on the Jonas Brothers and their Promise Rings, to the overt visual and lyrical titillation of many performances, a do-anything culture was promoted (Kid Rock singing about his own adolescence in northern Michigan). But then there was my favorite moment of the night. . . Jordin Sparks. . . and her brief, unscripted, to the point commentary on Promise Rings and sexuality. Gutsy and great! Our kids desperately need voices that speak God's wonderful life-giving sexual ethic into the culture. I found it interesting that Russell Brand came out soon after and, well sort-of, issued an apology.
Objectification. . . . that's what we're doing with our girls. Modesty was largely absent. Female outfits definitely promoted the stereotype of the boy toy (exhibit A: Pink's costume; exhibit B: Lindsay Lohan's halter).
The return of Britney, and she's being reinvented. She was the biggest winner of the night and who would've thought it?!? On a personal level, it's nice to see her at least appearing to be getting her life together. On a PR/marketing level, Britney's spots on the VMAs were more reminiscent of the relatively innocent 16 year-old version of ten years ago, than the rapidly unfolding trainwreck that's been getting progressively worse over the years. She came off as one of the most staid, mature, and humble members of the lineup.
Finally, ego and celebrity. . . it drives so many performers and as a result, it's what so many of our kids aspire to. (Ever see the audition lines for American Idol?). Kanye West has always embodied that. . . . perhaps no more than anyone else who was on the show. Still, I think it was fitting that West and his ego closed out the VMAs.
So, what did you pick up on?