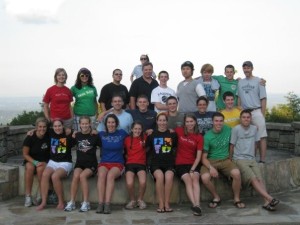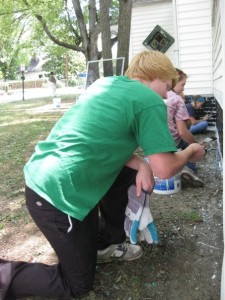 God gave me a great gift last week. . . a gift that forced open my eyes a little bit more. I'm hoping that this is just one step in the long process of getting them opened as wide as God wants them to be.
I spent the week in Chattanooga with my son Nate and several of his peers from our church. We were on a mission trip that took us into the projects of East Chattanooga to minister with Hope for the Inner City and New City Fellowship Church. It was a trip out of the comfort zone I call my own. . . and the comfort zone that I increasingly believe needs to be removed from my life. It was trip into a uncomfortable zone that needs to be less uncomfortable and more everyday familiar.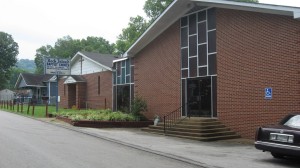 What did we do while we were there? We spent our days learning about the city and God's great love for justice. During the days, our crew did light construction and painting work at the Rock Island Baptist Church, a black congregation that had asked us to fix up a house they had recently bought to serve as a youth center for the teens in the neighborhood.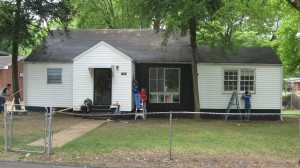 I was struck by the hopelessness and sense of entrapment that existed in the community. Each and every day men walked by our house carrying paper bags holding open bottles and cans. . . . even early in the morning. A group of male teens hung around and from time to time we engaged in conversation. We heard first-hand about fatherlessness as a couple of them joked about their dads being in prison. At one point, they became antagonistic towards me, blocking my van as I returned from a Lowe's run for supplies. A Korean member of our team was on the receiving end of anti-Asian sentiment from a very young child. Life in the hood came to life for our kids when one of them found two sawed-off shotguns that had been stashed in some brush we were clearing. Other members of the surrounding community applauded our efforts, thanking us for the work we were doing to develop their neighborhood.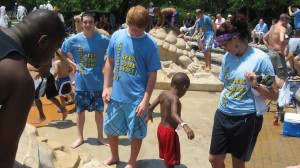 Each evening, our group ran a Bible Club for kids at a local housing project. The response was phenomenal. Still, there were nerves as we were venturing into places we had never seen or experienced before.
I came away impressed. I was impressed with what God is doing in Chattanooga. I shouldn't be surprised. . . God always does great things. It left me with a hunger to see more of what God is doing in the world to draw people to Himself and to answer our prayers on behalf of the poor, broken, and lost. I was impressed with the kids in our group. There were 25 of us. There was an absence of drama from start to finish. I watched kids initiate relationships, prayer, and hard work. I was impressed by the leadership of our leaders. I was impressed with Hope for the Inner City and New City Fellowship.
I am increasingly convinced that these are the places where we belong, and I'm glad my son got to experience it. I'm glad I got to experience it with my son and his peers. And, I'm glad that God continues to bust through me, my prejudices, my faulty assumptions, and my bent on thinking and living like I'm better than others. I'm also convinced that we have to do a better job at CPYU of providing information and analysis on an urban culture that is not our own. Please pray that God will provide us with the people who know that culture and who have a passion for helping the rest of us understand how to know and reach that culture.
Our week in Chattanooga started with a great Sunday morning worship experience at New City Fellowship. My eyes were wet from start to finish. It wasn't pure emotion. It was emotion rooted in the fact that God was parting the curtain of my limited experience and deep-seated prejudice to allow me to glimpse how deep and wide his Kingdom is. Black and white, young and old. . . we were all together there at New City under one roof praising God and hearing His Word. My old friend James Ward – who I've followed since 1974 – was leading worship. Even though we didn't sing his "Death Is Ended" that morning, my very limited voice was able to blend with many more beautiful than my own in praise to God. When I returned home, I found James and the choir singing "Death Is Ended" right there on the New City Fellowship homepage. . . and my spirits were lifted by great and wonderful words of truth one more time. Is it possible that eternity will sound even better than this?!?
Our week ended with worship back home at our own church seven days after singing with the saints at New City Fellowship. Together, our congregation prayed these words in our prayer of confession: "I long for that Final Day when by grace I will shine beside my Savior, as you reveal his splendor to every living eye! Until then, may I never gloat at being 'better' than others, when we all fall utterly short of your holiness."
God is at work in places and ways we can't even begin to imagine. I'm praying that I would continue to see and experience these things in ways that would deepen my understanding of who He is, my understanding of who I am, and my love for all people. Let's pray the same for our kids.