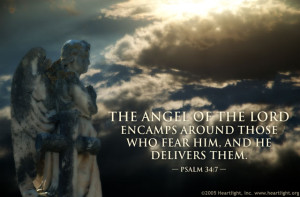 I'm not a big fan of the word, but I think it might be appropriate here. Over the years it's morphed into a slang term meaning things like "stinks," "lousy," "repellent," and "disgusting." When I was recovering from my bike accident I had more than one person request a description of what happened, which they then chose to respond to emphatically with "that sucks!" Most of those people were under the age of 40. Ah, the times!
So I've had the privilege and gift of living 54 years on earth. A very small portion of those years – if I'm counting I'd have to say a total of four – have had days and weeks that flavored the entire year with difficulty, leaving me to say that the year could have been better. And relatively speaking as compared to the rest of my life, the stuff that was part of this year made this one of the worst. The sense of trouble that coursed through my mind and body the moment I looked down to see my front wheel stuck in that railroad track. . . well. . . I had a feeling things were going to be different for me for at least a couple of days! That – and then some – was very quickly confirmed. So, based purely on the relative nature of this year to the other years of my life, I guess you could say -according to commonly held standards – that it sucked.
But I have to be honest. . . it's really been anything but bad. Sure, it hurt worse than any other year I've experienced. But just like the pain and beauty of childbirth that none of us men know or understand but our mother-friends do, there's great joy that follows great suffering and difficulty. On the night before He died the most excruciating death a human could die, Jesus told His disciples, "In this world you will have trouble." Then, he went on to say, "BUT, take heart! I have overcome the world." The Scriptures and too many of to count offer testimony to the fact that God brings great good out of those things we know to be bad. Sadly, many are bent on blaming God as cause rather than seeing God as the one who redeems. I love how Joseph explains that kind of perspective as he addresses his brothers who more or less threw him under the bus. . . or into the well and years of slavery: "You intended to harm me, but God intended it for good. . . " Yes, the Lord delivers and saves.
A man named Clark came to visit me in the hospital. A few years before, Clark had fallen out of tree and broken his neck. It's been a long road back. But what impressed me about the things Clark told me was that he never really focused on the fall out of the tree, the pain he experienced, or the heartache of his long and difficult road back to health. Rather, he talked about his life "BT" and his life "AT." "Before Tree," he described his faith in ways that were somewhat mechanistic. "After Tree," his faith came to life and the Scriptures were so much more real. He's very grateful for his "AT" life. . . which means he's grateful for the "T." Before leaving my room, Clark told me that my life would now be divided into two parts, "Before Bike" (BB) and "After Bike" (AB). It's true. . . and I'm just getting started.
So, 2010 hasn't sucked, stunk, been lousy, repellent, or even disgusting. Oh, it hurt! But it's been a good year. Among other things, God's asked me to depend on Him more and more. He's provided ample opportunities to do just that. He's reminded me that my wife is awesome and deeply committed to Him and to me. He's shown me just how wonderful and caring my children are. He's given me a new daughter-in-law who is amazing. He's opened my eyes to the complexities and wonders of the human body, how He's made it, and how He's made it to heal. He's shown me that our staff here at CPYU is willing, able, gifted, and competent to carry the ball. He's reminded me that I'm not indispensable. He's given me time to learn how to do Sudoku puzzles (had to throw that in!). He's shown me what friendship looks like through a network of friends who have prayed and given beyond what I deserve. I could go on and on. Maybe it's been my best year ever.
There's a small group of people I've been praying for who like me, experienced what doctors call "multiple traumas" during 2010. Gary Parrett is a friend who was in a bus that fell 30 feet off an overpass in Seoul, Korea. He just came home after six months in a hospital. Terrie Long is my buddy Tic's wife, and just a couple of weeks ago she flipped her car while driving on California's wet roads. She's been through two spine surgeries since then and is still in the hospital. Wes Evans is a 19-year-old son of a youth pastor who skied headfirst into a tree back in November. His difficult journey through rehab is only beginning in a Denver hospital. And Mitch Blackburn is the brother-in-law of a college friend. Mitch and I have exchanged messages as he is weeks into rehab from injuries that far-exceeded my own after getting thrown from a boat into a channel marker. Besides sharing various degrees of trauma in 2010, all of us share a common faith in our maker. So far, it's been amazing for me to sit back, listen, and be ministered to as each of these stories unfolds to the Glory of God. I know that when all is said and done, these folks will have some interesting stories to tell about what God has done in their lives during 2010.
"I sought the Lord and he answered me; he delivered me from all my fears. Those who look to him are radiant; their faces are never covered with shame. This poor man called, and the Lord heard him; he saved him out of all his troubles. The angel of the Lord encamps around those who fear him, and he delivers them." (Psalm 34:4-7).
Soli Deo Gloria!