Derek says it's time for me to register my annual list of Top Ten Reads from the last year. It's a difficult task to say the least. I always set out to read nothing but what I think will be good, helpful, and challenging books. That means I'm fairly discriminating before I even pick a book up, which results in having read numerous good books and very few duds. . . which then leads me to the difficult job of narrowing things down. Not all the books I read in 2010 were published in 2010. Consequently, you might see a book I've just read, that you read several years ago.
My criteria for choosing the following 10 titles was easy: choose books that make an impact on me in some significant way. As in years past, my Top Ten Titles aren't listed in any particular order. I have, however, opted to do something new this time around. I've come up with some general categories and chosen my "winner" for each. Here goes. . .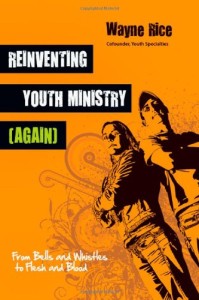 My first category is Youth Ministry. Hey, this is what I've been doing for the last thirty-some years and I spend lots of great time with youth workers. The number of youth ministry books that come across my desk over the course of 12 months is too many to count . . . and too many to read. This last year one stood way above the rest. . . Wayne Rice's Reinventing Youth Ministry (Again). Wayne is one of the co-founders of Youth Specialities, an organization that more or less shaped youth ministry starting in the late 1960s. What's great about this book is that Wayne doesn't look back over his years in ministry in order to give himself a sustained pat on the back. Rather, this is a humble assessment of what he (we) have done right and done wrong along the way. And, from his vantage-point as a wise and seasoned youth ministry sage, Wayne offers suggestions on how to move forward with theological integrity and the wisdom that comes from lessons learned. Read it and you'll even learn some funny and not-so-funny things about the early history of Youth Specialties!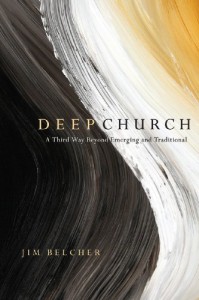 Category #2 is what I'm calling Pressing Issues. These are books that address topics of controversy in the church. This year, it's a thoughtful and theologically-sound book about being the church and doing church by Jim Belcher, Deep Church: A Third Way Beyond Emerging and Traditional. This book's created quite a buzz since it came out in 2009, and rightly so. Belcher stands back to responsibly assess the approaches of those standing on either side of the ecclesiological rift, pointing out strengths and weaknesses in each, while offering a third way that is steeped in being faithful to the Scriptures. . . rather than "sexy." This is one that was worth reading a first time, and will be read again a second time. All of us should be wrestling with this book.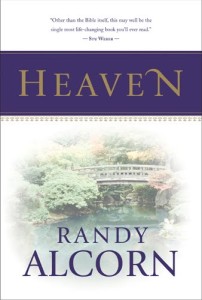 Next is a category simply labeled Theology. The book I'm choosing is one that sat on my "books to read" shelf for a long, long time. I should have read it sooner, but then again, I read it at just the right time. Randy Alcorn's Heaven is one I've heard people rave about for years. I'm usually suspicious of books written by Christians about Heaven. . . which I know sounds very, very strange. There's usually far too much sentimentality and speculation. But when I saw that Albert Wolters is a fan of this book, that really caught my eye. Alcorn looks at all the Biblical data on Heaven. Give it a read and you'll quickly see that many of our beliefs about the afterlife are absolutely ridiculous. The timing was right for me as I finished the book a few days before having a serious bicycle accident that landed me in the hospital. . . a place where you can't help but think about Heaven. This should be required reading for all Christians.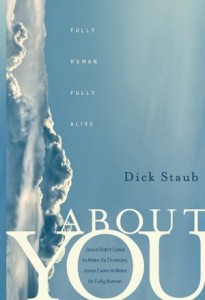 Category #4 is Good Christian Reading. These are the books that have a real good shot of landing on the list of best-sellers at the local Christian bookstore, but probably won't. . . because they aren't Amish fiction. They're books written for a more general audience that might be placed on the shelf labeled "Christian Living." One of my friends and favorite writers takes the prize this year. Dick Staub's About You: Fully Human Fully Alive offers a winsome and thoughtful peek into who we are as human beings and how to take our place in the world. I love Dick's culturally-savvy style of writing, and even for someone who's been a Christ-follower for a long time, this is a book that will challenge and encourage. It's also a great book to hand on to seekers, skeptics, and even the disinterested.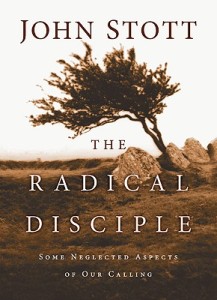 Moving right along. . .the next category is labeled A Writer I Will Always Read. These are the books that are worth reading and can't be missed simply because they are written by thoughtful thinkers you can trust. Sadly, the winner in this category this year is the final book that will ever come from the pen of the great theologian John Stott. His book, The Radical Disciple: Some Neglected Aspects of our Calling, is a farewell address to the church. Stott addresses what it means to be a follower of Jesus – something far-too-often misunderstood and forgotten in today's church – along with a look at eight specific areas where we tend to forget to live as Christians. The chapters on nonconformity and death are worth the price of this little treasure.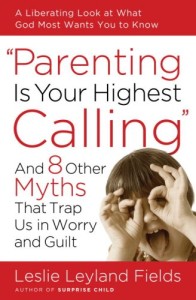 Category #6 – Parenting. My work with CPYU puts me in touch with thousands of parents a year. Every one of us (I'm a parent too) is looking for sound guidance and direction on how to parent Christianly in today's rapidly changing and confusing world. I got really excited when I read an article on "The Myth of the Perfect Parent" in Christianity Today magazine several months ago. It was awesome, encouraging, freeing, and Biblically-sound. I had never heard of the article's writer, Leslie Leyland Fields. I discovered that the article was adapted from her book Parenting Is Your Highest Calling and 8 Other Myths That Trap Us In Worry and Guilt. I'm not a big fan of Christian parenting books. They're usually too simple and full of unrealistic promises. Not this one – I'm a fan! Now, I tell parents everywhere I go that this is one of my favorite parenting books.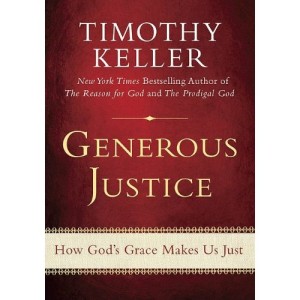 At #7 is a book in a category I'm labeling My Theme. I blogged several days ago about how I'm choosing a yearly theme for my reading. This year, I'm planning on reading lots of books about Jesus, the Scriptures, and the call to justice. I got a head start in December with Timothy Keller's Generous Justice. It's a succinct treatment of what the Scriptures say about who we are to be as God's redemptive agents of justice to the poor, the orphan, the widow, and anyone who has need. Keller is a master at taking readers deep into the Scriptures, then explaining the application of God's Word to our lives. This is one to read, re-read, and teach.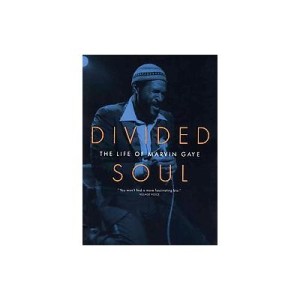 Category #8 is Biography. I love reading memoirs and biographies. I always try to have one going from this category. This last year I finally got into David Ritz's biography of singer Marvin Gaye, Divided Soul. Gaye's music has always grabbed me. I count "What's Goin On" as one of my favorite songs of all time. Marvin Gaye was a complicated and conflicted man who desperately sought to please God, but continually battled all kinds of personal demons related to his choices, his relationships, and his past. Critics have said that this book is one of the best music bios ever. I agree. Now, when I listen to Marvin Gaye, I'm able to process his music through the filter of knowing much much more about the man.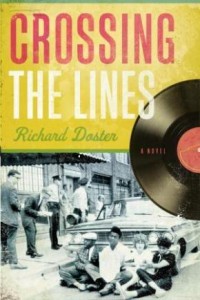 At #9 is a Novel. This year's winner was the second novel from writer Richard Doster, an acquaintance who also edits ByFaith magazine. I didn't choose Dick's book Crossing The Lines because he's a friend. In fact, I was more cautious about listing this book for that very reason. But this little historical novel about racial tensions in the 1950s south grabbed me from the get-go. Doster masterfully tells the story of race relations, faith, and the difficult issues related to both during those tumultuous times in a first-person account that is gripping. I loved it.
Finally – and I apologize (not really) – I have to include as my last category a topic known simply as Baseball. I love the game and I've been reading books about it since I was a kid. This year I read a few baseball books. But the hands-down winner is Jason Turbow and Michael Duca's The Baseball Codes: Beanballs, Sign Stealing and Bench-Clearing Brawls: The Unwritten Rules of America's Pastime.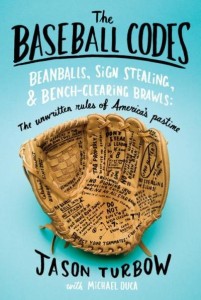 In my house, the newer baseball fans will often ask questions about what's happening on the field, what they're talking about, and why they did that. This book not only explains the crazy stuff that happens on and off the field, but the "rules" that guide that behavior. Stories from baseball's rich history bring the game and these sometimes ridiculous "rules" to life. At times, I was really laughing. At other times, I was shaking my head in disbelief. Good stuff.
So there you have it. My little list. What's on your list of good reading from 2010?