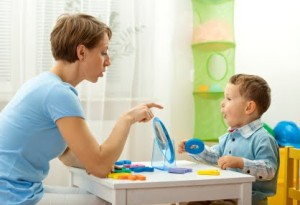 The other day I was up at the track and I spotted a young female runner who looked familiar. . . but I wasn't sure. I was afraid that any effort on my part to get closer to grab a look would be interpreted as incredibly creepy, especially if she wasn't who I thought she was. It wasn't until Meghan finished her run and was walking in my direction that we officially recognized each other and stopped to chat.
Meghan and my daughter Bethany were great friends in high school. Afater graduation, Meghan left town for college and I'd only see her sporadically. As we caught up, Meghan told me that she's soon leaving for graduate school. "To study what?," I asked. "Speech Pathology," she responded. That answer is always my cue to spout off on how a speech therapist changed my life in big, big ways. I spent several years during early elementary school getting pulled out of class for regular sessions of one-on-one speech therapy in an effort to overcome a horrible lisp. . . . you know. . . the kind where every "s" you utter comes out like sounding like a "th" . . . which would have required me to marry a girl named "Leetha."
As I've gotten older and thought about the hours my speech therapist invested in my life, I am grateful in so many ways. Pragmatically, I was spared lots of harassment I'm sure, thanks to her efforts. I doubt I'd be doing what I'm doing now if it hadn't been for her. I would have most likely had my extroversion squelched and I would have chosen a vocation that required little or no communication skills. But I also think theologically about that experience. The Biblical drama of Creation, Fall, and Redemption were worked out in a small way as a woman chose a vocation centered on redeeming broken speech. That's not at all a stretch.
The dualism of the sacred/secular divide we've imposed on our understanding of the world is one that needs to be shattered. Those involved in "full-time" ministry are not about the sacred any more than those who butcher, bake, or candlestick make. Every possible vocational pursuit – in fact every pursuit of life – is sacred as we are to pursue it in praise and honor to God.
After telling Meghan about my own experience and the value her career path played in my life, I got back to walking. While thinking about the redemptive nature of Speech Pathology, I was reminded of the first hymn we sang in my first chapel service on campus as a new student at Gordon-Conwell Seminary back in 1982. "Earth and All Stars" was new to me. I had never heard it before. The words lit me up and sent shivers down my spine, especially the words of stanzas 4 and 5. It reminds me of our need to teach our kids about what it means to live redemptively in all of life.
1. Earth and all stars, loud rushing planets,

sing to the Lord a new song!

O victory, loud shouting army,

sing to the Lord a new song!
Refrain: He has done marvelous things.

I, too, will praise him with a new song!
2. Hail, wind, and rain, loud blowing snowstorms,

sing to the Lord a new song!

Flowers and trees, loud rustling leaves,

sing to the Lord a new song! Refrain
3. Trumpet and pipes, loud clashing cymbals,

sing to the Lord a new song!

Harp, lute, and lyre, loud humming cellos,

sing to the Lord a new song! Refrain
4. Engines and steel, loud pounding hammers,

sing to the Lord a new song!

Limestone and beams, loud building workers,

sing to the Lord a new song! Refrain
5. Classrooms and labs, loud boiling test tubes,

sing to the Lord a new song!

Athlete and band, loud cheering people,

sing to the Lord a new song! Refrain
6. Knowledge and truth, loud sounding wisdom,

sing to the Lord a new song!

Daughter and son, loud praying members,

sing to the Lord a new song! Refrain