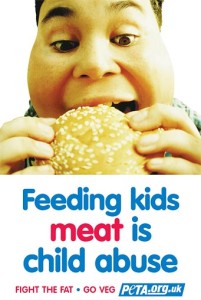 It was so ridiculous that I had to read the little story several times over. People for the Ethical Treatment of Animals is looking for ways to effectively promote their message of animal rights and vegan eating. OK. . . I get that. Not a surprise at all. But it's how they're doing it that's both stunning and telling. PETA is going to launch a new website – peta.xxx – a pornographic site intended to raise awareness of the group and get a new/expanded audience exposed to their message. PETA reps say that whenever they use racy stuff, more people pay attention to the plight of animals. It seems that by drawing people to nudity, they'll be drawing people to understand animal rights. More proof that sex sells.
I first read this story yesterday morning. The day before I had spoken at Abilene Christian University on youth culture. In a session on the need for relationships, I had mentioned some specific ways that fallen expressions of sexuality have taken root and grown in our culture. . . destroying lives while at the same time delivering the empty promise to redeem and fulfill. I talked about body image issues, objectification, the sexualization of everything, and pornography. In my remarks about pornography I mentioned some of the fallout that we can expect as a young generation of kids – who have been exposed to and are seeking out this stuff in an online world filled with pornography of all types – come of age. I highlighted these main points:
-Greater exposure at younger and younger ages. That's right, kids will see more and more at younger and younger ages.
-The envelope stretched to extremes. What they see will be more and more extreme in terms of what is depicted and portrayed.
-Desensitization. In other words, the more they see, the more they'll need to see as tolerance builds. . . just like it does for a drug addict.
-Pornography as a matter of personal preference. That's just the way it is in a postmodern world. It's not a matter of ethical rights or wrongs. Rather, I can choose whatever I want to be right for me to be right for me.
-Normalization of depicted values and practices. In other words, the stuff I saw when I was in fourth grade will be the stuff I do when I'm in middle school, high school, college, or just later in life. The seeds being planted now will bear some pretty ugly fruit.
I guess the big question for me is this: How can an organization that is committed to protecting animals promote that message by harming humans. . . children even. . . and not see just how wrong that approach really is? Come on PETA. . . you've got the word "ethical" in your name. You should know better. And I wonder. . . will you be posting any pornography featuring bestiality? Or, would that be unethical?