OK. . . this one may seem like a bit of a downer. It has to do with the question we've all been asked more than enough times over the last few days – "Did you have a nice holiday?" I've got no problem with people asking the question. Rather, my problem is with the answer I've had to give. . . or at least think about giving if I'm going to be honest. "No. . . it wasn't what I'd call 'good' in the sentimental way we like to think about Christmas. It was actually quite wearying."
Now, the clarifier. . . I encountered an unusually large amount of brokenness, difficulty, and darkness that hit both close to home and in my circle of friends. There was a great amount of physical suffering. . . among both young and old. We're not talking about stubbed toes, the 24-hour flu, or broken bones. We're talking major disease, sudden onslaught of sickness, people knocking on the door of physical death, and even death itself. There was a great amount of emotional suffering. Some of it was caused by imbalances in the brain. Some of it was caused by choices made, circumstances, or victimization. Some was caused by loving on and dealing with those being beaten down by the trials of life. And there was the relational brokenness so many experience.
Yesterday I contributed a question to a very small circle of folks who have been in an email loop in support of a family that is in desperate need of prayer and support. I commented on the fact that the level of spiritual oppression and darkness seems to be escalating, snowballing, and just running wild. One person immediately commented that they were seeing the same. . . a host of unexplained and sudden illnesses, a cascade of broken and disintegrating marriages, and so on. I've talked to other folks who are seeing the same thing. It's like the volume has been cranked up by the hound of hell.
Yes, it's dark in here. And, it's getting darker. But we must never lose sight of the fact that God is still God. We must cling to Him and His promises. And, we must realize that in the midst of it all, we must gird ourselves up with a growing knowledge of and reliance upon God's Word.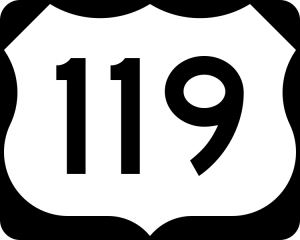 This morning, I began my day by thinking about the amazing words of Psalm 119. The resolve of the Psalmist is amazing. Over, and over, and over again he states his commitment to knowing and living God's Word. The Psalm is both incredibly beautiful and deeply challenging. And then you hit the parts on the gift of suffering: "Before I was afflicted I went astray, but now I keep your word." (v.67) "It is good for me that I was afflicted, that I might learn your statutes." (v.71) "This is my comfort in my affliction, that your promise gives me life" (v.50).
I often remind my kids (and myself) that they should fill the well of their hearts up with God's Word. Life is sure to hit points where we will need to draw from what's in there and to draw deep. I've also been blessed to hear from so many sufferers who have been sustained by God's Word.
Today, in the midst of the darkness, may we (me) say with the Psalmist. . .
With my whole heart I seek you;
Let me not wander from your commandments!
I have stored up your word in my heart,
that I might not sin against you.
Blessed are you, O Lord;
teach me your statutes!
With my lips I declare
all the rules of your mouth.
In the way of your testimonies I delight
as much as in all riches.
I will meditate on your precepts
and fix my eyes on your ways.
I will delight in your statutes;
I will not forget your word.